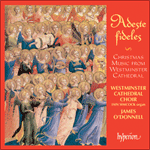 Adeste fideles
'An extremely well-sung traditional carol collection. The concert makes a great appeal by the quality of the singing and the beautiful digital recordi ...
'A model of its kind' (The Times)
» More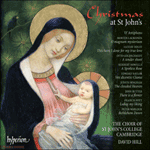 Christmas at St John's Cambridge
'David Hill's Advent programme imaginatively mingles antiphons, carols, hymns and motets. Favourites alternate with relative rarities such as Edward N ...
'This recording holds some of the most exquisite choral singing I have ever heard. They must be one of the finest choirs in England. Not only is the t ...
» More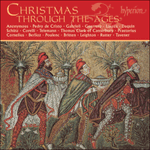 Christmas through the ages
'Other than to assure you that it works for me, need I say more?' (Fanfare, USA)
» More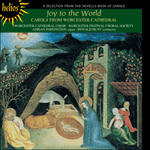 Joy to the World
'Altogether a very enjoyable disc' (Organists' Review)
'…as beautiful as anything you will hear this festive season.' (Yorkshire Post)
» More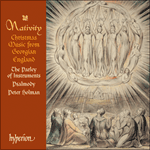 Nativity
'Rasping, rousing and riveting…the freshness and immediacy of the music and musicians are irresistible' (International Record Review)
'It is beautifully played and superbly recorded. A CD to gladden the heart with none of the usual clichés.' (Classic FM Magazine)
» More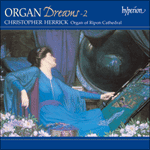 Organ Dreams, Vol. 2
'Another fine collection of varied organ works. Thoroughly enjoyable and strongly recommended … a beautifully chosen selection … magical' (G ...
'Brilliantly played by this much-fêted player' (Choir & Organ)
» More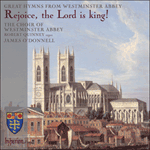 Rejoice, the Lord is king!
Westminster Abbey rings with the voices of the choir and organ lifted in the great hymns which are a vital part of our national character and history. The recording brings the experience of Abbey occasions—from royal weddings to state funerals—int ...
» More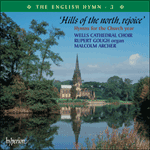 The English Hymn, Vol. 3 – Hills of the north, rejoice
'The voices are magnificent; likewise the organ. The whole record is a delight' (Gramophone)
'There is nothing in this collection that is not worth hearing and much to treasure' (Cross Rhythms)
» More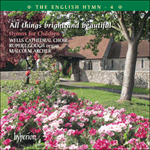 The English Hymn, Vol. 4 – All things bright and beautiful
'The boy and girl descants are on fine form' (Classic FM Magazine)
» More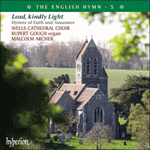 The English Hymn, Vol. 5 – Lead, kindly Light
'The Wells Cathedral Choir again shows its stuff—and it's glorious … because of this choir's sturdy, full-bodied singing, both exuberant and reve ...
» More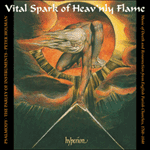 Vital Spark of Heav'nly Flame
'Once again Peter Holman's scholarship offers a fascinating glimpse of a neglected repertoire' (BBC Music Magazine)
'An infectious CD bringing to life a neglected period and its forgotten music. What fun parish music must have been for the likes of Jane Austen, Will ...
» More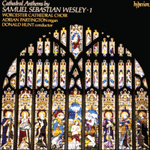 Wesley: Anthems, Vol. 1
'The best and most comprehensive treatments the Wesley anthems are likely to have in commercial issue for some time to come' (American Record Guide)
» More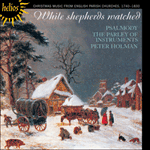 While shepherds watched
A Christmas record with a difference! This jolly disc revives the little-known tradition of 'gallery music', suppressed by the Oxford Movement in early Victorian times because it was too cheerful. All fifteen works vitally capture the enthusiasm of a ...
» More