Most of our newer albums offer Studio Master FLAC & ALAC files. These are 24-bit (or 20-bit in the case of a few older recordings) and at whatever sample rate (44.1 kHz, 88.2 kHz, 96 kHz, etc) was used by the sound engineer at the time of recording and mastering the album (hence 'Studio Master'). These files are anything up to five times the size of their 16-bit 44.1 kHz equivalents and are more expensive. You should check the documentation of your playback equipment for compatibility with higher bit depths and sample rates; most of our newest albums offer sample tracks for you to download and test free of charge.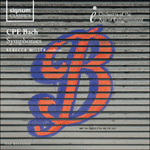 Bach (CPE): Symphonies
CPE Bach: a trailblazer, whose music is bright and effervescent, constantly shifting and wrong-footing the listener with wild changes of colour and direction. And yet CPE Bach is these days almost entirely eclipsed by his father, Johann Sebastian. ...
» More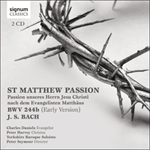 Bach: St Matthew Passion
A new recording of Bach's St Matthew Passion from Peter Seymour and the Yorkshire Baroque Soloists with Charles Daniels as Evangelist and Peter Harvey as Christus.
» More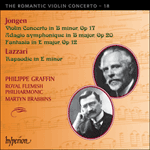 Jongen: Violin Concerto; Lazzari: Rapsodie
The Romantic Violin Concerto series reaches Belgium and the music of Joseph Jongen. Philippe Graffin (a familiar presence in this series) collaborates with the Royal Flemish Philharmonic and Martyn Brabbins in Jongen's Violin Concerto, one of his ...
» More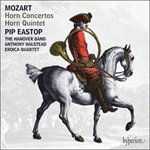 Mozart: Horn Concertos
Mozart's Horn Concertos are perhaps the most popular works ever written for the instrument. This new album is a collection of all the works Mozart wrote for Joseph Leutgeb, one of the foremost players of his day. His modern successor is natural ho ...
» More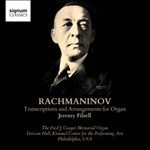 Rachmaninov: Transcriptions and arrangements for organ
Jeremy Filsell is a world-renowned authority and performer on both the organ and piano. This new album vividly illustrates his lifelong love of the music of Rachmaninov and features fresh transcriptions and arrangements for the organ. At the progr ...
» More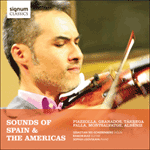 Sounds of Spain & the Americas
World-renowned violinist Sebastian See-Schierenberg is joined by Flamenco guitarist Ramon Ruiz and pianist Sophia Lisovskaya in this album featuring works drawn from and inspired by the music of Spain and Latin America.
» More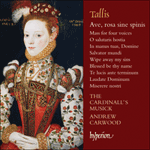 Tallis: Ave, rosa sine spinis & other sacred music
The Cardinall's Musick and their inspirational director Andrew Carwood present a further volume of their Gramophone-Award-winning series of Tallis's sacred music.
» More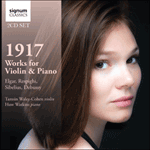 1917 - Works for violin & piano
Rising-star violinist Tamsin Waley-Cohen is joined by the eminent pianist-composer Huw Watkins in a diverse programme of works composed as the Great War drew to a close. These works are all conceived as absolute music, albeit, in the case of the E ...
» More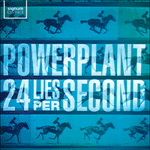 24 lies per second
'Fascinating but more esoteric, each item's intention and techniques well explained in Joby's notes—he is a twenty-first-century explorer at the edge. ...
» More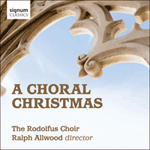 A Choral Christmas

BBC Music Magazine


The Daily Telegraph
» More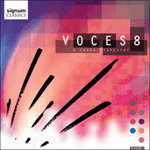 A choral tapestry
A Choral Tapestry' explores the rich vocal timbres of sacred vocal music spanning five centuries. Interweaving genres create an ethereal sonic tapestry that centres around the haunting beauty of William Byrd's Mass for Four Voices. The programme i ...
» More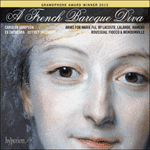 A French Baroque Diva
A welcome return of Carolyn Sampson and Ex Cathedra to Hyperion, performing the rich, fulsome music of the French Baroque. Their recording of love songs from Rameau's operas was hugely acclaimed for Sampson's stylish, fluid, seductive performances ...
» More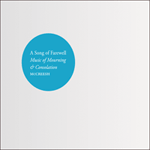 A Song of Farewell
Continuing Signum's new partnership with Paul McCreesh and the Gabrieli Consort, their latest release is a recording of the groups renowned a cappella programme of music for mourning and consolation. This is a beautifully poignant programme of Bri ...
» More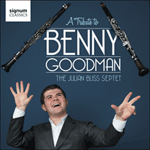 A tribute to Benny Goodman
Recreating the exciting sound of swing from the 30's and 40's, Julian Bliss's dynamic virtuosity leads his sextet through some of the great tunes of the swing era, staying true to the authentic feel but naturally with a modern twist.
» More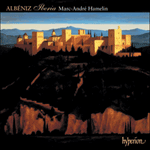 Albéniz: Iberia & other late piano music
'Here is the most immaculate, effortless and refined of all Iberias. Where others fight to stay afloat, Marc-André Hamelin rides the crest of e ...
'Hamelin again achieves the almost physically impossible with seeming ease. Albéniz's multiple layers are finely balanced, and apparently awkward text ...
» More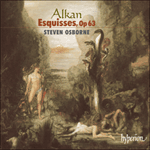 Alkan: Esquisses Op 63
'A sensitivity, radiance and finesse rarely encountered from even the finest pianists … An invaluable disc' (Gramophone)
'These miniatures call for a pianist of great sensitivity, character and receptiveness to the music's diverse, perfectly crystallised moods … Osb ...
» More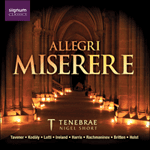 Allegri: Miserere
Allegri's haunting Miserere is the central point in a journey through music of longing and entreaty, hope and faith. These works spanning the centuries are chosen from the heart of Tenebrae's concert repertoire. The present album contains works by ...
» More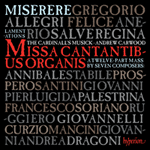 Allegri: Miserere & the music of Rome
The Cardinall's Musick finished 2010 in a blaze of glory with their Gramophone Recording of the Year award for the last volume of their Byrd Edition—a fitting tribute to the soaring artistry of the group and their director, Andrew Carwood. Their e ...
» More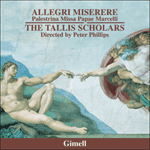 Allegri: Miserere; Palestrina: Missa Papae Marcelli
Music written for the Sistine Chapel, including two new recordings of Allegri's Miserere—one with the familiar top Cs, and one with additional embellishments developed by Deborah Roberts during hundreds of concert performances by The Tallis Schola ...
» More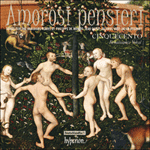 Amorosi pensieri
A new departure for the wonderful all-male vocal ensemble Cinquecento. They turn to the secular music—generally much less well known—of the Renaissance masters Philippe de Monte, Jacobus Vaet and Jacob Regnart whose sacred music they have explored ...
» More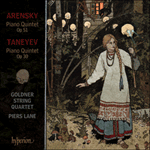 Arensky & Taneyev: Piano Quintets
Two chamber works from nineteenth-century Russia, performed by Piers Lane and the Goldner String Quartet. These marvellous discoveries are little-known on the concert platform, but are proved in this recording to be masterpieces of the genre.
» More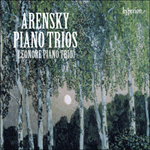 Arensky: Piano Trios
Arensky's Piano Trios represent a fine example of the Russian romantic piano trio, a form 'invented' by Tchaikovsky, Arensky's close friend and influence. Hyperion is delighted to present the Leonore Piano Trio (Tim Horton, Benjamin Nabarro and Ge ...
» More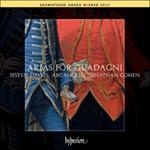 Arias for Guadagni
British countertenor Iestyn Davies is one of the fastest rising stars on the concert and opera circuit. For this selection of arias written for Gaetano Guadagni, the first 'modern' castrato and famed all over Europe for his lyric voice, he is imma ...
» More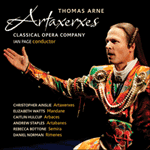 Arne: Artaxerxes
The Classical Opera Company, directed by Ian Page, give a wonderful performance of Thomas Arne's Artaxerxes. Recorded following their acclaimed performance of the opera in 2009, this features the exciting vocal talents of several world-class young ...
» More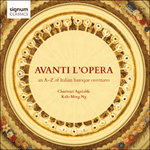 Avanti l'Opera – An A-Z of Italian baroque overtures
Early-music pioneers Charivari Agréable perform an engaging collection of overtures from the Italian Baroque Opera, best described by Kah-Ming Ng as being 'lucidly crafted for the purpose of turning heads'. These works were composed with the expre ...
» More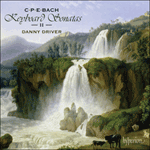 Bach (CPE): Keyboard Sonatas, Vol. 2
A welcome second volume of CPE Bach's startlingly original and inventive keyboard sonatas, performed with authority and style by pianist Danny Driver.
» More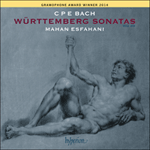 Bach (CPE): Württemberg Sonatas
Hyperion is delighted to present the debut recording of the wonderful young harpsichordist Mahan Esfahani. He has recorded CPE Bach's six 'Württemberg' sonatas, and makes the best possible case for this dramatic and endlessly imaginative music.
» More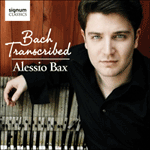 Bach Transcribed
From Wilhelm Kempff's subtle resetting of Wachet Auf to Ferruccio Busoni's virtuosic grandeur in the Violin Partita Chaconne, these performances by universally praised pianist Alessio Bax capture the reverence and resplendence of Bach's music in t ...
» More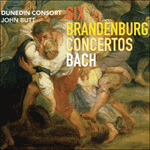 Bach: Brandenburg Concertos
Dunedin Consort, the team that brought you the St John Passion, is back with its first instrumental release: Bach's Six Brandenburg Concertos. Under the direction of Bach specialist John Butt, the Dunedin Consort demonstrates its collective experi ...
» More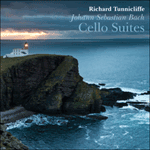 Bach: Cello Suites
Experience, virtuosity and individuality are all required when tackling J S Bach's popular Cello Suites; Richard Tunnicliffe brings a lifetime of study to his debut solo recording.
» More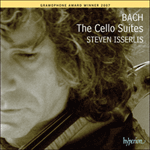 Bach: Cello Suites
'Thoughtful, respectful, inspirational playing, a perfectly-placed recording, stimulating notes … this is a fine achievement' (BBC Radio 3 CD Review)
'Some of the best Bach playing I've heard since Casals' (BBC Radio 3 CD Review)
» More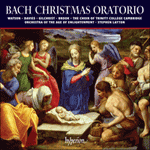 Bach: Christmas Oratorio
Stephen Layton and the combined forces of Trinity College Choir Cambridge and the Orchestra of the Age of Enlightenment present a joyous rendition of Bach's Christmas Oratorio, featuring James Gilchrist, acclaimed as one of the greatest Evangelist ...
» More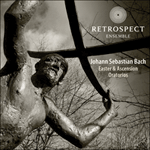 Bach: Easter & Ascension Oratorios
Featuring Carolyn Sampson (soprano), Iestyn Davies (countertenor), James Gilchrist (tenor) and Peter Harvey (bass), this is a spectacular performance of Bach's choral music led by Matthew Halls.
» More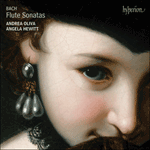 Bach: Flute Sonatas
Angela Hewitt appears in chamber mode, accompanying Andrea Oliva (described as 'one of the best flutists of his generation, a shining star in the world of the flute' by Sir James Galway) in a programme of Bach's flute sonatas. Of unfailingly remar ...
» More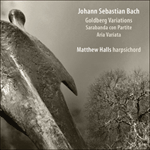 Bach: Goldberg Variations & other works
This album, centred on Bach's popular keyboard masterpiece the 'Goldberg Variations' and includind the Sarabanda con partite and Aria variata, is performed by Matthew Halls, one of the brightest talents of the UK early music scene.
» More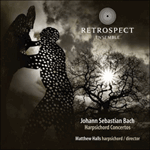 Bach: Keyboard Concertos
The Retrospect Ensemble continues its highly acclaimed series of recordings with this latest album of Bach's Harpsichord Concertos. Matthew Halls directs from the harpsichord in this elegantly virtuosic Bach performance. Revel in this fascinating ...
» More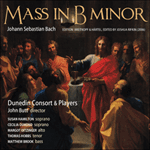 Bach: Mass in B minor
Bach's Mass in B Minor is undoubtedly his most spectacular choral work and the Dunedin Consort's soloist-led performance enables a level of clarity and expression that is not traditionally a feature of modern choral performance.
» More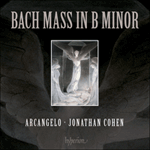 Bach: Mass in B minor
Gramophone-Award-winning ensemble Arcangelo and their inspirational director Jonathan Cohen, one of the brightest stars in the early music galaxy, present Bach's great masterpiece in a glorious new recording made following a thrilling performance ...
» More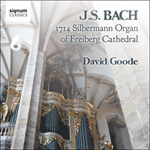 Bach: Organ Music
The Gottfried Silbermann organ of Freiberg cathedral, built during Bach's lifetime, is the instrument on which David Goode performs his grand selection of some of Bach's best organ works—including the famed Passacaglia and Fugue in C minor—providi ...
» More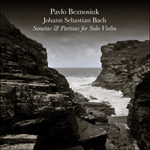 Bach: Sonatas and Partitas for solo violin
Bach's famous Solo Sonatas and Partitas played on Baroque Violin by Ukranian/Irish violinist Pavlo Beznosiuk, acclaimed leader of the New London Consort.
» More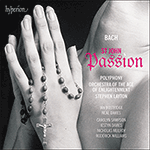 Bach: St John Passion
Polyphony and Stephen Layton present their celebrated performance of Bach's dramatic masterpiece. They are accompanied by the Orchestra of the Age of Enlightenment and a matchless team of soloists, including Ian Bostridge, acknowledged as the grea ...
» More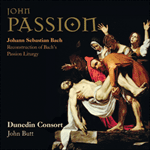 Bach: St John Passion
For the first time on record, listeners can experience Bach's gripping John Passion within its original liturgical context. This recording marks the return of Dunedin Consort's star-studded cast including, Nicholas Mulroy, Matthew Brook, Robert Da ...
» More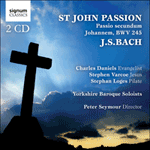 Bach: St John Passion
J.S. Bach's 'Passions' have been said to employ the word with more than one meaning—as well as telling the story of Christ's sacrifice, they are simultaneously a celebration of human feeling in the joy and suffering of man's pilgrimage on earth. T ...
» More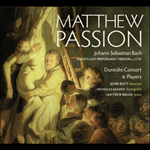 Bach: St Matthew Passion
The award-winning Dunedin Consort gives a remarkable performance of the emotive St Matthew Passion in Bach's final performing version (c1742).
» More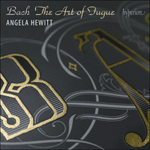 Bach: The Art of Fugue
Angela Hewitt's much-awaited recording of Bach's ultimate masterpiece, The Art of Fugue, is destined to be the crowning achievement of her Bach cycle for Hyperion—a revelatory recording and performing project which has taken her all over the world ...
» More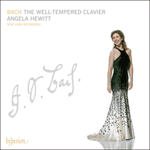 Bach: The Well-tempered Clavier
Ten years ago Angela Hewitt recorded a version of The Well-Tempered Clavier which dazzled the critical world and record-buying public. Now, fresh from her Bach World Tour— in which she performed the complete work in 58 cities in 21 countries on si ...
» More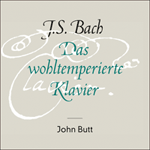 Bach: The Well-tempered Clavier
Prize-winning Bach specialist John Butt performs 'Das wohltemperierte Klavier', his first solo recording for Linn.
» More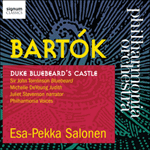 Bartók: Duke Bluebeard's Castle
An unforgettable live-concert recording, selected from the Philharmonia Orchestra and Esa-Pekka Salonen's season of works by Béla Bartók – 'Infernal Dance'.
» More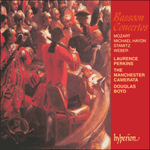 Bassoon Concertos
'A delightful and generous collection' (Gramophone)
'Dazzling. Hyperion's perceptive talent-spotting has produced a charming disc from performers virtually new to the catalogue – unreservedly recommend ...
» More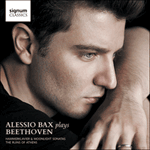 Beethoven: Alessio Bax plays Beethoven
Pianist Alessio Bax returns to Signum with two masterworks of Beethoven's piano repertoire, as well as two new arrangements from 'The Ruins of Athens'.
» More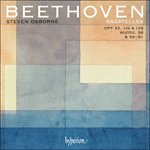 Beethoven: Bagatelles
Following his exceptional Beethoven 'Moonlight', 'Pathétique' and 'Waldstein' Sonatas release, Gramophone-award-winning pianist Steven Osborne lends his remarkable artistry to Beethoven's complete Bagatelles. These 30 short pieces span the compose ...
» More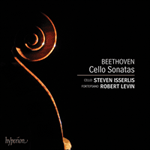 Beethoven: Cello Sonatas
In this new chamber recording, Steven Isserlis—together with his regular collaborator, fortepianist Robert Levin—presents a magisterial and long-awaited compendium of Beethoven's complete works for cello and piano.
» More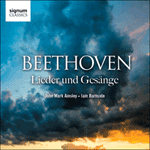 Beethoven: Lieder und Gesänge
Beethoven was not a keen song writer, yet despite this almost half of his total works call for a voice. The present album includes some of the best of those compositions interpreted by accomplished tenor John Mark Ainsley and his accompanist Iain ...
» More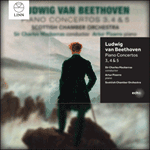 Beethoven: Piano Concertos Nos 3, 4 & 5
This double album features three Beethoven Piano Concertos—No 3 in C minor, Op 37, No 4 in G major, Op 58, and No 5 in E flat major, Op 73 (the 'Emperor' concerto)—in elegant performances by Artur Pizarro, Sir Charles Mackerras and the Scottish Ch ...
» More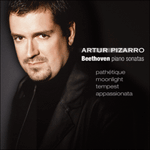 Beethoven: Piano Sonatas
Beethoven's famous 'Pathétique', 'Moonlight', 'Tempest' and 'Appassionata' sonatas played to perfection by pianist Artur Pizzaro.
» More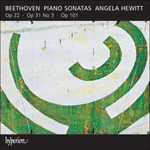 Beethoven: Piano Sonatas, Vol. 4
Angela Hewitt presents a fourth volume in her acclaimed series of Beethoven's piano sonatas, which has delighted her fans worldwide.
» More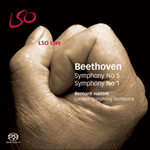 Beethoven: Symphonies Nos 1 & 5
Beethoven again raised the expressive force of the genre with his Symphony No 5 and introduced a theatrical element to it. Beginning with the most famous phrase in classical music and one of the most joyous, uplifting movements as a finale it is a ...
» More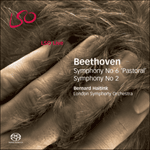 Beethoven: Symphonies Nos 2 & 6
The 'Pastoral' Symphony is one of Beethoven's most consistently popular works, evoking feelings of the natural world's beauty. The symphony embodies the spirit of the dawning Romantic era in its depiction of the countryside, and allowed Beethoven ...
» More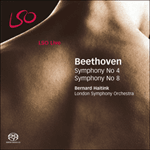 Beethoven: Symphonies Nos 4 & 8
Coming between two of Beethoven's most famous symphonies, Symphony No 4 can seem a relatively light-weight and cheerful work. Written for Count Franz von Oppersdorff, who wanted a symphony similar in vein to No 2, it is a brusque and enjoyable wor ...
» More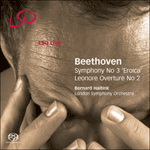 Beethoven: Symphony No 3
Beethoven took a massive stride forward in the development of the symphonic form with the 'Eroica'. Not only is the work written on an unprecedented scale, it also lays the very foundations of Romanticism in music.The symphony mirrors Beethoven's ...
» More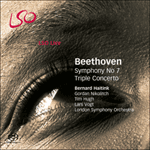 Beethoven: Symphony No 7
Beethoven was rarely explicit about any meaning behind his works. However it is impossible to listen to his Symphony No 7 without being captivated by a sense of euphoria, tainted only by what is possibly the most profound slow movement he was to w ...
» More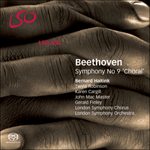 Beethoven: Symphony No 9
Beethoven's Symphony No 9 is a landmark in the history of music, changing the concept of what a symphony could be. The use of solo singers and a chorus in the final movement was revolutionary, and the emotional journey to a glorious vision of a wo ...
» More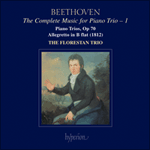 Beethoven: The Complete Music for Piano Trio, Vol. 1
'A recording that immediately, from the first impetuous bars of Op 70 No 1, feels just right' (Gramophone)
'For an exhilarating sense of live music-making, of players constantly challenging and coaxing each other to new insights, these irresistible performa ...
» More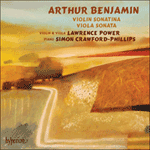 Benjamin: Violin Sonatina & Viola Sonata
Lawrence Power is Britain's greatest living viola player, the true successor to Lionel Tertis and William Primrose. Part of his mission is to perform and record music premiered by those masters of the previous century—among which are the works of ...
» More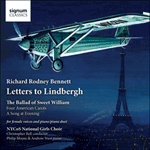 Bennett: Letters to Lindbergh & other choral works
One of the most versatile musicians of his generation, Richard Rodney Bennett was at the forefront of British musical life for nearly half a century. This new recording from the National Youth Choir of Scotland's National Girls Choir compiles a pr ...
» More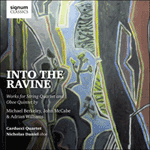 Berkeley, McCabe & Williams: String Quartets & Oboe Quintet
The Carducci Quartet (with oboist Nicholas Daniel) perform three thrilling new works: Michael Berkeley's Oboe Quintet 'Into the Ravine', John McCabe's String Quartet No 7 'Summer Eves', and Adrian Williams' String Quartet No 4.
» More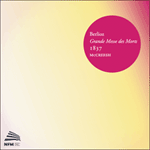 Berlioz: Grande Messe des morts
This staggering performance of Berlioz's 'Grand Mass for the Dead' features a force of over 400 performers …
» More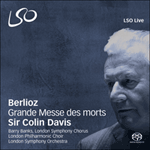 Berlioz: Grande Messe des morts
Recorded in St Paul's Cathedral, a fitting acoustic for the work, the London Symphony Orchestra are joined by English lyric tenor Barry Banks and two of London's finest choirs, the London Symphony Chorus and London Philharmonic Choir.
» More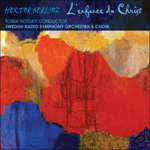 Berlioz: L'Enfance du Christ
Ticciati cements his reputation as an outstanding Berliozian with his latest recording,
L'enfance du Christ
, featuring the Swedish Radio Symphony Orchestra and Chorus.
» More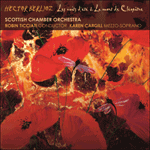 Berlioz: Les nuits d'été & La mort de Cléopâtre
Robin Ticciati cements his reputation as an outstanding Berliozian with his latest recording,
Les nuits d'été
, which includes excerpts from
Roméo & Juliette
, and
La mort de Cléopâtre
.
» More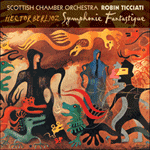 Berlioz: Symphonie fantastique
The multi-award winning Scottish Chamber Orchestra marks its debut recording under the direction of Principal Conductor Robin Ticciati with the majestic Symphonie fantastique by Hector Berlioz.
» More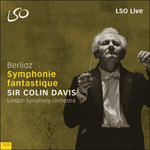 Berlioz: Symphonie fantastique
One of the greatest conductors of Berlioz's music, Sir Colin Davis presents a sensational reading of the composer's symphonic masterpiece. The recording captures the breathless exhilaration of the live performances to perfection.
» More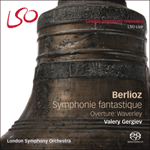 Berlioz: Symphonie fantastique
There are few orchestras with the music of Berlioz more thoroughly in their blood than the LSO, and here Valery Gergiev brings to bear his opulent interpretation of the landmark piece that is the Symphonie fantastique.
» More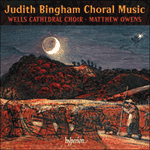 Bingham: Choral Music
Under the inspirational direction of Matthew Owens, Wells Cathedral Choir have made a speciality of the performance of contemporary sacred music and commissioned many new works. Here they present an album of Judith Bingham's choral works, includin ...
» More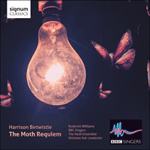 Birtwistle: The Moth Requiem
A collection of premiere recordings drawing together recent commissions and older works to mark the composer's 80th year. The BBC Singers are joined by The Nash Ensemble and baritone Roderick Williams.
» More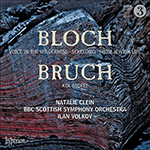 Bloch: Schelomo & Voice in the Wilderness; Bruch: Kol Nidrei
Bruch's Kol Nidrei is one of the most beloved works for cello in the repertoire. It is recorded here with music of extraordinary symphonic sweep by Ernest Bloch, and performed by one of the most brilliant young cellists of today, splendidly accomp ...
» More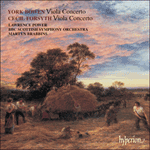 Bowen & Forsyth: Viola Concertos
'This new performance [Bowen] is beyond criticism … the performance [Forsyth] is everything one could desire and the recording is wonderfully rip ...
'The real discovery of this disc for me was Lawrence Power: a player of strength and delicacy, precision and poetry, who makes a strongest possible ca ...
» More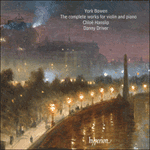 Bowen: The complete works for violin and piano
Young virtuoso Chloë Hanslip and York Bowen specialist Danny Driver present Bowen's complete works for violin and piano. Many of these works have never been recorded before, and have been excavated from the archives by Driver himself. This double ...
» More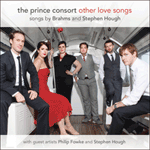 Brahms & Hough: Other love songs
Britain's most exciting young sextet returns with an album that's bursting with passion, rapture and the sheer magic and madness of falling in love. Featuring new works by Stephen Hough and the eternally classic
Liebeslieder Waltzer
by Bra ...
» More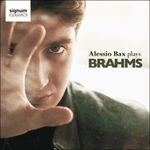 Brahms: Alessio Bax plays Brahms
The Italian-born pianist and Leeds competition winner Alessio Bax returns with his third solo recital disc with a selection of highlights from Brahms' pianistic output, charting his development from the early Ballades through to the 'eight perfect ...
» More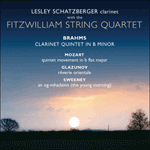 Brahms: Clarinet Quintet & works by Mozart, Glazunov & Sweeney
Clarinettist Lesley Schatzberger and the Fitzwilliam String Quartet, both of whom have established well-deserved reputations for thoughtfully delivered and historically considered performances, present a new recording of works by Brahms, Mozart, G ...
» More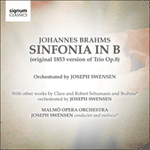 Brahms: Sinfonia in B
Sinfonia in B is Joseph Swensen's orchestration of the little-known original version of Brahms' B major piano trio. The original Opus 8 is intriguing for many reasons. Not only is it a work of extraordinary quality and emotional depth, written by ...
» More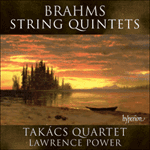 Brahms: String Quintets
The Takács Quartet has been recently described as 'one of the world's most distinguished ensembles'. Here the players collaborate with Britain's greatest living viola player, Lawrence Power, who has also proved himself a remarkable chamber musicia ...
» More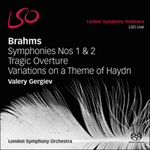 Brahms: Symphonies Nos 1 & 2
Valery Gergiev begins his Brahms symphony cycle with recordings of the first two Symphonies, the Tragic Overture and the Haydn Variations. The epic Symphony No 1, portraying dignity and grandeur, was ecstatically received at its premier in 1876, a ...
» More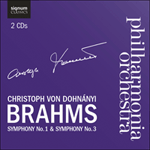 Brahms: Symphonies Nos 1 & 3
This new set from the Philharmonia completes the collection of Brahms symphonies conducted by Christoph von Dohnányi.
» More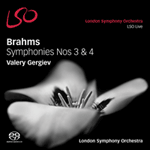 Brahms: Symphonies Nos 3 & 4
Valery Gergiev concludes his Brahms symphony cycle with recordings of the Symphonies Nos 3 & 4. The recording and performances of Brahms' symphonies were a new departure for Gergiev, an opportunity he relished with energy and enthusiasm, and his i ...
» More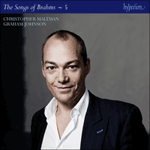 Brahms: The Complete Songs, Vol. 5 – Christopher Maltman
A new recording from renowned recitalist and winner of the Lieder Prize at the 1997 Cardiff Singer of the World Competition, Christopher Maltman. Graham Johnson is both accompanist and curator of this series that presents the entire piano-accompan ...
» More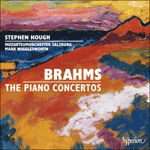 Brahms: The Piano Concertos
This attractively priced double set is one of Stephen Hough's most important recordings. Brahms's two piano concertos are monumental in scale, impassioned and truly romantic. They require and receive here both great virtuosity and intimacy from th ...
» More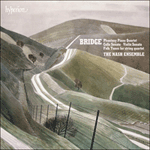 Bridge: Phantasy Piano Quartet & Sonatas
The Nash Ensemble, which has made a speciality of British twentieth-century music, presents a fascinating compendium of Frank Bridge's chamber works, demonstrating the composer's developing style.
» More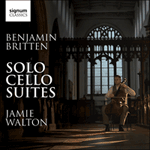 Britten: Cello Suites
Joining several albums from Signum celebrating 2013's Britten Centenary Year comes a new collection of the three Suites for Solo Cello, performed by star UK cellist Jamie Walton. Recorded in the Britten Studio at Snape Maltings, Aldeburgh, the thr ...
» More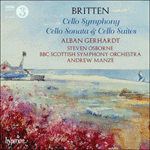 Britten: Cello Symphony, Cello Sonata & Cello Suites
Britten's music for cello is performed in its entirety by the brilliant Alban Gerhardt at the start of the composer's anniversary year. This substantial body of work includes the Suites for Solo Cello—the greatest works in this genre since Bach's. ...
» More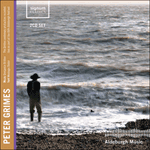 Britten: Peter Grimes
Britten's powerful and masterful evocation of the North Sea in all its moods has to audiences all over the world become inextricably linked with the Aldeburgh that was home to George Crabbe (author of the 'The Borough' from which the story origina ...
» More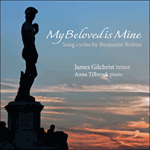 Britten: Song Cycles
The charismatic duo of James Gilchrist and Anna Tilbrook continue their exploration of English Song in 'My Beloved is Mine'. This new recording explores the song cycles of Benjamin Britten 'On this island', 'The Holy Sonnets of John Donne' and 'Se ...
» More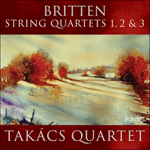 Britten: String Quartets Nos 1, 2 & 3
The Takács Quartet are one of the greatest string quartets recording today. Here in the composer's anniversary year they turn to Britten's absorbing masterpieces.
» More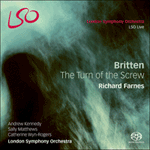 Britten: The Turn of the Screw
Released in celebration of the Britten anniversary year, Richard Farnes, the Music Director of Opera North, conducts an all-English cast in Britten's most ingeniously crafted opera. The opera tells the story of a Governess and a housekeeper Mrs Gr ...
» More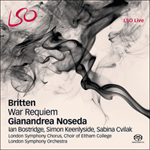 Britten: War Requiem
Premiered in 1962, the 'War Requiem' is one of the twentieth century's defining works. Britten was commissioned to write it for the re-dedication of Coventry Cathedral, which was destroyed during the Second World War. Interspersing the Latin mass ...
» More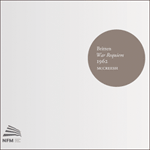 Britten: War Requiem
Paul McCreesh once again assembles the mass forces of Gabrieli Consort & Players and Wrocław Philharmonic Choir to record one of the iconic masterpieces of the twentieth-century oratorio repertoire.
» More
Browne: Music from the Eton Choirbook
This recording features the subtle, almost mystical music of John Browne and won the Gramophone Early Music Award in 2005. This was the fourth time that Gimell and The Tallis Scholars had received this award.
» More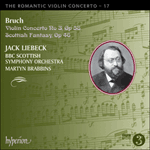 Bruch: Violin Concerto No 3 & Scottish Fantasy
Award-winning violinist Jack Liebeck brings his impassioned tones, fulsome emotional display and formidable technique to the first of three albums of music by Max Bruch. This programme presents one of Bruch's most popular pieces for violin and orc ...
» More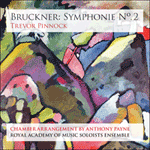 Bruckner: Symphony No 2
Historical performance pioneer Trevor Pinnock conducts the Royal Academy of Music Soloists Ensemble in the premiere recording of Anthony Payne's new chamber arrangement of Bruckner's second symphony.
» More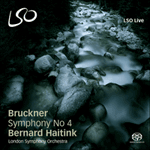 Bruckner: Symphony No 4
Bernard Haitink is internationally renowned for his interpretations of Bruckner and is widely recognized as the world's leading Bruckner conductor. Symphony No 4 ('Romantic') conjures up visions of mediaeval knights, huntsmen and enchanted woodlan ...
» More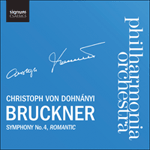 Bruckner: Symphony No 4
Continuing Signum's series of live orchestral releases with the Philharmonia Orchestra, on this new disc Christoph von Dohnányi leads a performance of Bruckner's Symphony No 4, the 'Romantic'.
» More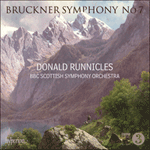 Bruckner: Symphony No 7
Donald Runnicles, chief conductor of the BBC Scottish Symphony Orchestra, makes his debut on Hyperion. Acknowledged worldwide as a master of the Romantic orchestral repertoire, here he presents Bruckner's most popular symphony in a monumental perf ...
» More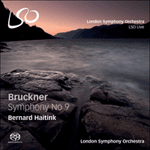 Bruckner: Symphony No 9
Bruckner's symphonies are often described as 'Gothic cathedrals in sound,' an apt description considering the composer's devout faith and early vocation as an organist. He died before he could finish his Symphony No 9 but within its three movement ...
» More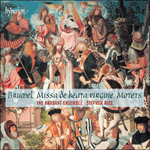 Brumel: Missa de beata virgine & Motets
The Brabant Ensemble continues its exploration of hidden gems of the Renaissance with an album of music by Antoine Brumel, famous for his 'Earthquake' Mass but otherwise barely known today.
» More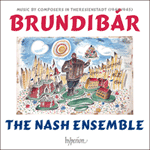 Brundibár
The Nash Ensemble presents a programme of works written at the transit camp Theresienstadt by four Jewish composers who went on to be killed by the Nazis and their music forgotten. In recent years it has begun to be performed again and its extraor ...
» More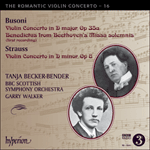 Busoni & Strauss: Violin Concertos
German violinist Tanja Becker-Bender returns to the Romantic Violin Concerto series having dazzled the critics with her 'great lyrical force and tremendous sense of drama' in her recording of the Reger concerto. Here she appears with Hyperion hous ...
» More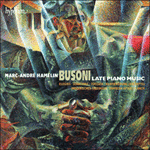 Busoni: Late Piano Music
Marc-André Hamelin is indisputably the king of Busoni pianists. This generously priced triple album offers most of Busoni's mature works and the widest selection of pieces from the Klavierübung so far recorded, many of them for the first time.
» More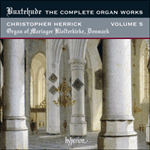 Buxtehude: The Complete Organ Works, Vol. 5 – Mariager Klosterkirke
Christopher Herrick's acclaimed series reaches a fifth and final volume. Here he returns to Denmark—Buxtehude's (disputed) home country—and the admired organ of Mariager Klosterkirke. Includes the popular 'Prelude, Fugue and Chaconne in C'.
» More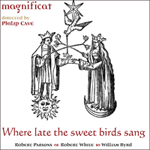 Byrd, Parsons & White: Where late the sweet birds sang
Magnificat features some of the country's leading consort singers. The fine acoustics of St George's Church Chesterton provide a splendid backdrop for the seamless and natural blend of Magnificat's voices and the luminous glow of their performance ...
» More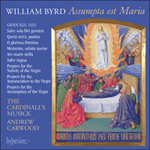 Byrd: Assumpta est Maria & other sacred music
In this twelfth volume from The Cardinall's Musick's acclaimed Byrd series, the composer's overtly Catholic agenda is clearly displayed. All of the music on this disc is drawn from the first volume of
Gradualia
published in 1605. The music ...
» More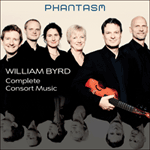 Byrd: Complete Consort Music
Phantasm return from their award-winning debut on Linn Records with the first complete collection of William Byrd's consort music, including new hymn settings that are première recordings.
» More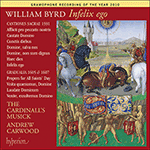 Byrd: Infelix ego & other sacred music
The Cardinall's Musick's award-winning Byrd series reaches its final volume. Throughout this series it has become evident that such a comprehensive survey shows the genius of the composer in a uniquely effective way: by demonstrating the extraordi ...
» More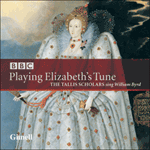 Byrd: Playing Elizabeth's Tune
Peter Phillips directs The Tallis Scholars in sacred music by William Byrd, recorded while filming for the BBC in Tewkesbury Abbey.
» More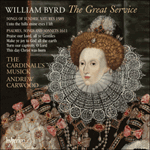 Byrd: The Great Service & other English music
The Cardinall's Musick are acknowledged as the premier performers of Byrd's choral music. Their recordings of his Latin church music received the highest possible critical acclaim and the final volume won Gramophone Record of the Year. Now they tu ...
» More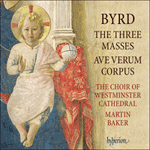 Byrd: The three Masses
A new recording of the most perfect of Tudor masterpieces, Byrd's three Mass-settings, from the cradle of their nineteenth-century rehabilitation. Westminster Cathedral Choir is enjoying a vintage period, and here we hear its trademark sound in al ...
» More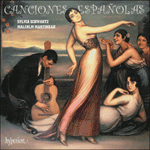 Canciones españolas
A deeply seductive album of Spanish songs performed by the young Spanish soprano Sylvia Schwartz. This collection comprises works by Enrique Granados (1867–1916), Jesús Guridi (1886–1961), Joaquín Turina (1882–1949), Eduardo Toldrá (1895–1962) and ...
» More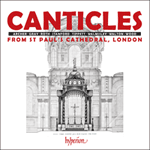 Canticles from St Paul's
The world-famous St Paul's Cathedral Choir and organist Simon Johnson under their director Andrew Carwood perform classic and contemporary settings of the Canticles: the crowning glory of the Anglican liturgy.
» More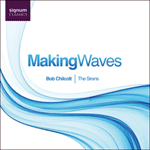 Chilcott: Making waves
The works by world renowned choral composer Bob Chilcott included here reflect the strong support and interest that Bob's vocal music generates, with commissions from a wide variety of choral societies, children & youth choirs and professional cho ...
» More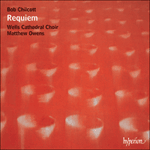 Chilcott: Requiem & other choral works
The melodic invention of Rutter and serenity of Fauré mingle in an original Requiem by one of Britain's most popular and prolific choral composers, gloriously sung by the acclaimed Wells Cathedral Choir.
» More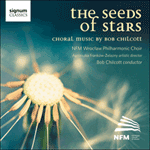 Chilcott: The seeds of stars & other choral works

BBC Music Magazine
'Britain's Bob Chilcott has become a truly international figure in choral music in recent years, as this disc richly testifies, with 18 typically grac ...
» More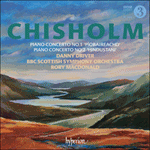 Chisholm: Piano Concertos
Hyperion's rising piano star Danny Driver turns his talents to the striking early 20th-century concertos of Glasgow-born Erik Chisholm, a musical polymath and complete original whose music deserves wider recognition.
» More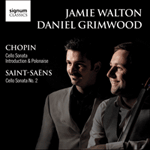 Chopin & Saint-Saëns: Cello Sonatas
Two works from very different composers: Chopin's works for cello were few and far between, but these two straddle his compositional life: the Introduction and Polonaise was written in 1829 when he was just 19, and the cello sonata in (1845-6) is ...
» More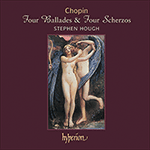 Chopin: Four Ballades & Four Scherzos
'This is astonishing piano playing and Chopin interpretation, at its very best, fully measuresup to the greatness of these pieces. And to their freshn ...
'In the use of words like sensational, extraordinary, phenomenal, etc., critics have to be sparing, at risk of their credibility. But these adjectives ...
» More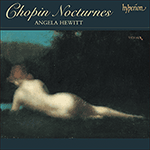 Chopin: Nocturnes & Impromptus
'In a catalogue boasting many distinguished Chopin Nocturne cycles, Angela Hewitt's commands attention' (BBC Music Magazine)
'One of the most elegant pianists around, the Canadian virtuoso Angela Hewitt interrupts her epic Bach and Couperin cycles for Hyperion to explore som ...
» More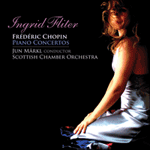 Chopin: Piano Concertos
Award-winning pianist Ingrid Fliter makes her Linn debut with a distinctive performance of Chopin's notoriously difficult piano concertos, featuring the Scottish Chamber Orchestra conducted by Jun Märkl.
» More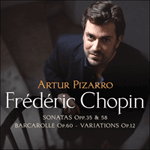 Chopin: Piano Sonatas
Artur Pizarro's second Chopin album, following on from his hugely successful 'Reminiscences' album, about which The Herald commented: 'some of the finest Chopin playing on record'.
» More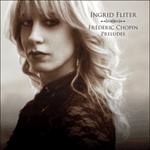 Chopin: Préludes
Award-winning pianist Ingrid Fliter performs Chopin's Op 28, a poetic collection of great emotional power and unrivalled artistic quality which demands high virtuosity.
» More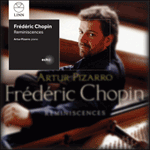 Chopin: Reminiscences
Renowned pianist Artur Pizarro releases his third disc for Linn Records which follows on from the success of his two Beethoven Sonatas discs and his recordings of Chopin piano music.
» More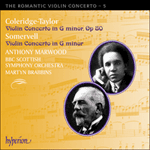 Coleridge-Taylor & Somervell: Violin Concertos
'If Anthony Marwood, Martyn Brabbins and the Scottish players learnt the works especially for this recording, then they've utterly fooled me. Totally ...
'Anthony Marwood is absolutely reliable in rhythm as well as pitching, though he still loosens up at appropriate moments; and Marwood's faster tempo f ...
» More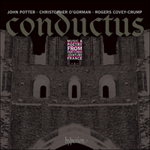 Conductus, Vol. 1
Expressive and beautiful thirteenth-century vocal music which represents the first experiments towards polyphony, performed according to the latest research by acknowledged masters of the repertoire.
» More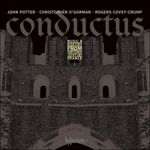 Conductus, Vol. 2
A second volume of music from the Conductus repertory—the least-known genre of medieval music—performed by three singers who combine expert knowledge of the music with voices of unearthly beauty.
» More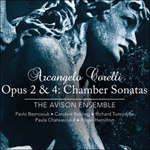 Corelli: Chamber Sonatas Opp 2 & 4
This is the third recording in a series which will see The Avison Ensemble record Corelli's complete chamber music celebrating the 300th anniversary of the composer's death in 2013.
» More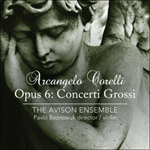 Corelli: Concerti Grossi Op 6
The UK's leading period instrument ensemble, The Avison Ensemble, presents the first recording in their series celebrating the chamber music of Arcangelo Corelli. Directed by Pavlo Beznosiuk the ensemble explores the inspirational works of the Ita ...
» More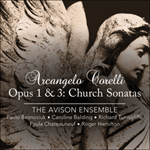 Corelli: Sonate da chiesa Opp 1 & 3
The final recording in The Avison Ensemble's welcome undertaking to record Corelli's complete chamber music in celebration of the 300th anniversary of the composer's death.
» More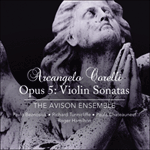 Corelli: Violin Sonatas Op 5
This marks the second recording in a series which will see Linn and The Avison Ensemble record Corelli's complete chamber music. The Avison Ensemble will release two further recordings of Corelli in 2013 celebrating the 300th anniversary of the co ...
» More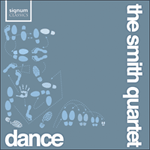 Dance
The programme—featuring 14 short pieces, each by a different composer and all energetically played— is a veritable 'whos-who' of contemporary composition, including works from Michael Nyman, Graham Fitkin, Jon Lord, Michael Finnissy and Django Bat ...
» More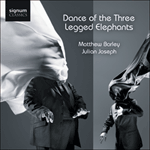 Dance of the three-legged elephants
The musical collaboration of Barley and Joseph and the traditions from which they have individually evolved, and their combined collaboration with other composers in a series of imaginative arrangements.
» More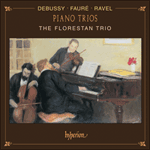 Debussy, Fauré & Ravel: Piano Trios
'A delightful grouping of French trios from the Gramophone Award-winning Florestan's, who breathe fresh life into these works … top of my list' ( ...
'It's a lovely recital; I've never been so convinced that the Debussy's worth hearing, and the Ravel is full of delicate delights.' (BBC Music Magazine)
» More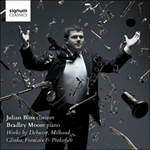 Debussy, Françaix, Glinka, Milhaud, Prokofiev
Virtuoso clarinettist Julian presents a new programme alongside pianist Bradley Moore. Their recital combines great works (and some new arrangements) from great Russian and French composers.
» More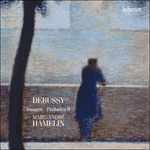 Debussy: Images & Préludes II
A new album from Marc-André Hamelin is always cause for celebration. Here in his first Debussy recording for Hyperion he presents the two books of Images: Debussy's colouristic masterpiece, a bewitching compendium of 'scents, colours and sounds'. ...
» More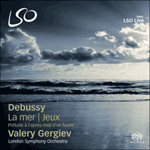 Debussy: La mer, Jeux & Prélude à l'après-midi d'un faune
'Prélude à l'après-midi d'un faune' draws inspiration from a poem by Stéphane Mallarmé, whilst 'La mer', a set of symphonic sketches, vividly depicts the relationship between the waves and wind of the open sea. 'Jeux', one of Debussy's final orche ...
» More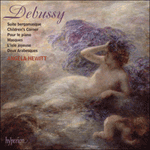 Debussy: Solo Piano Music
A new recording by Angela Hewitt finds her in Gallic mode with these performances of Debussy's most delightful and evocative works, including the dreamy Clair de lune and the enchanting Children's Corner.
» More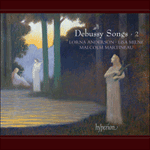 Debussy: Songs, Vol. 2
Acclaimed sopranos, and frequent Hyperion guest artists, Lorna Anderson and Lisa Milne, both praised for their masterful interpretations of French music, join Malcolm Martineau for his second volume of Debussy's sensual, impressionistic songs.
» More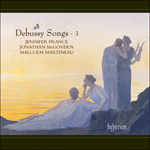 Debussy: Songs, Vol. 3
Hyperion presents a third volume in its acclaimed Debussy songs series, accompanied and curated by Malcolm Martineau, with booklet notes by French music expert Roger Nichols. Young soprano Jennifer France, winner of the Song Prize at the 2014 Kath ...
» More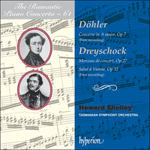 Döhler & Dreyschock: Piano Concertos
The Romantic Piano Concerto series reaches Volume 61, and continues to probe into the obscurest depths of the 19th-century piano world. Döhler's Piano Concerto in A major and Dreyschock's Salut à Vienne are both first recordings.
» More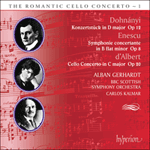 Dohnányi, Enescu & Albert: Cello Concertos
'It would be difficult to find a more enticing choice of repertory for the first volume in Hyperion's enterprising Romantic Cello Concerto series than ...
'Alban Gerhardt is the superb soloist in the lovely Dohnányi piece, and he introduces the no less impressive concerto by d'Albert and Enescu's early S ...
» More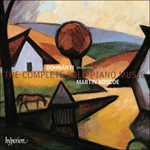 Dohnányi: The Complete Solo Piano Music, Vol. 2
A second volume of Dohnányi's deeply appealing yet neglected piano music, performed by the living master of the repertoire: Martin Roscoe. A highlight of the album is the Variations and Fugue on a theme of EG, Op 4—a monumental work that would soo ...
» More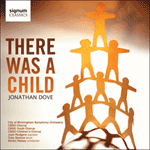 Dove: There was a child
Jonathan Dove wrote There Was a Child as a tribute to a friend's son who died tragically young. Filled with both joyous celebration and heartfelt emotion, it's a big, warm-hearted modern masterpiece in the spirit of Britten and Vaughan Williams.
» More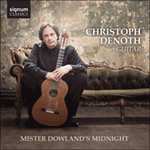 Dowland: Mister Dowland's Midnight
Virtuoso Swiss guitarist Christoph Denoth explores the enchanting lute music of John Dowland, in collection of his own arrangements made from Dowland's original handwritten scores.
» More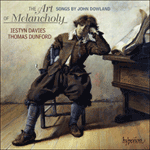 Dowland: The Art of Melancholy
The marriage of music and poetry and the extraordinary writing for both lute and voice combine to proclaim Dowland as the father of English song. Countertenor Iestyn Davies has gained international fame through his operatic performances (including ...
» More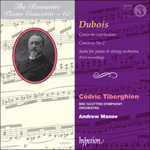 Dubois: Piano Concertos
The wonderful French pianist Cédric Tiberghien has made several admired recital and chamber recordings. Now he joins the impressive roster of pianists who have contributed to Hyperion's Romantic Piano Concerto series with Volume 60: Théodore Duboi ...
» More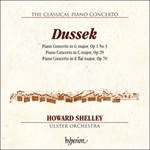 Dussek: Piano Concertos
Following on from Hyperion's popular Romantic Piano Concerto series, The Classical Piano Concerto focuses on the lesser-known concertos from the dawn of the genre. Between about 1770 and 1820—the period dominated by Mozart, Haydn and Beethoven—mus ...
» More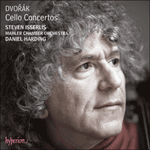 Dvořák: Cello Concertos
Hyperion is delighted to present the world's best-loved cello concerto performed by one of the world's best-loved cellists. Steven Isserlis has waited forty years to record this pinnacle of the repertoire. Also included is a version of the first c ...
» More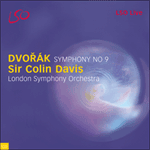 Dvořák: Symphony No 9
Sir Colin Davis captures the haunting brilliance of Dvořák's masterpiece and draws a truly virtuosic display from the London Symphony Orchestra. This was LSO Live's first recording and immediately defined the label's unique sound.
» More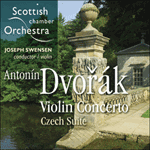 Dvořák: Violin Concerto
Joseph Swensen, the newly appointed Conductor Emeritus of the SCO, continues to delight fans in his dual role of solo violinist and conductor, in this, the seventh album in the SCO/Linn series.
» More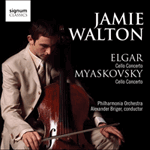 Elgar & Myaskovsky: Cello Concertos
Stunning performances by Jamie Walton, accompanied by the magnificent Philharmonia Orchestra, of the cello concertos of Elgar and Myaskovsky, written in 1919 and 1944 respectively.
» More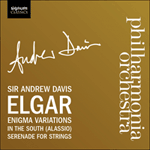 Elgar: Enigma Variations
This album features Elgar's best-known orchestral works: the 'Enigma' Variations depicting twelve of Elgar's family and friends in fourteen variations, the Serenade for strings, and 'In the South', a Concert Overture written for the Elgar festival ...
» More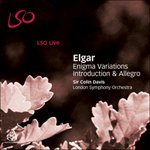 Elgar: Enigma Variations and Introduction & Allegro
The 'Variations on an original theme', or 'Enigma' as they are commonly known, brought Elgar overnight fame when they appeared in 1899. The music is glorious from start to finish, especially in the serene 'Nimrod'. Each variation is given a crypti ...
» More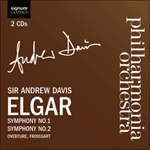 Elgar: Symphonies Nos 1 & 2
The Philharmonia Orchestra is widely recognized as the UK's finest orchestra with an impressive recording legacy, this being their ninth release with Signum Records. This disc combines the Philharmonia's renowned sound with the leadership of Maest ...
» More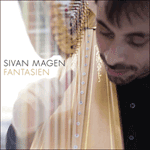 Fantasien
Featuring transcriptions of works by JS Bach, CPE. Bach, Mozart and Brahms plus original harp compositions by the lesser known Henriette Rénie and Ekaterina Walter-Kühne, 'Fantasien' is united by the theme of fantasy.
» More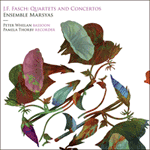 Fasch: Quartets and Concertos
Late Baroque master Johann Fasch's finest chamber music is presented by Ensemble Marsyas in vigorous performances which fully demonstrate why the man and his music were so appreciated in his own lifetime.
» More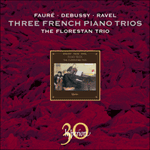 Fauré, Debussy & Ravel: Piano Trios
'A delightful grouping of French trios from the Gramophone Award-winning Florestan's, who breathe fresh life into these works … top of my list' ( ...
'It's a lovely recital; I've never been so convinced that the Debussy's worth hearing, and the Ravel is full of delicate delights' (BBC Music Magazine)
» More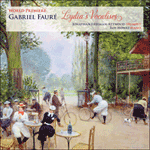 Fauré: Lydia's Vocalises
This is the premiere recording of Fauré's complete Vocalises, a thirty-strong collection which has lain undiscovered for over a hundred years. Written when Fauré was Director of the Paris Conservatoire, these exquisite vignettes find new life in t ...
» More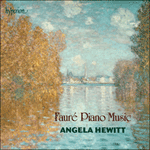 Fauré: Piano Music
Angela Hewitt's recordings of French piano music have received the highest critical acclaim, her 'tenderness, Gallic wit, verve, and—the most important ingredient of all—charm' proving perfect for this repertoire. This album includes the major wor ...
» More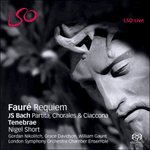 Fauré: Requiem; Bach: Partita, Chorales & Ciaccona
During the 2011 City of London Festival, Tenebrae joined a chamber ensemble from the LSO at St Paul's Cathedral for a performance of Fauré's Requiem. The Requiem was preceded by a selection of Bach's Chorales interspersed with his Partitia in D mi ...
» More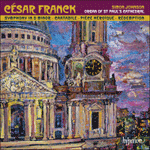 Franck: Symphonic organ works
The Grand Organ (and massive acoustic) of St Paul's Cathedral brings the symphonic organ works of César Franck to life, played by Simon Johnson, the current St Paul's Organist. He plays his own transcription of Franck's Symphony in D minor and oth ...
» More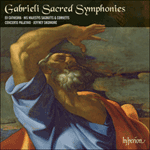 Gabrieli: Sacred Symphonies
Giovanni Gabrieli's magnificent liturgical settings from the heart of the Venetian polychoral tradition are performed with exuberance and majesty in the composer's four-hundredth anniversary year.
» More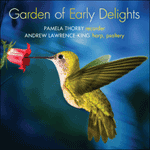 Garden of Early Delights
Recorder virtuoso Pamela Thorby collaborates with Andrew Lawrence-King in this delightful selection of unusual and eloquent pieces for recorders, harps and psaltery.
» More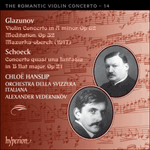 Glazunov & Schoeck: Works for violin and orchestra
The brilliant young violinist Chloë Hanslip features on a second volume of Hyperion's Romantic Violin Concerto series, here exploring works by Glazunov and Schoeck.
» More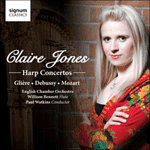 Glière, Debussy & Mozart: Harp Concertos
This album highlights the extraordinary talent of the Official Harpist to H.R.H. the Prince of Wales, Claire Jones, joined by renowned flautist William Bennet OBE, as well as the English Chamber Orchestra to complete the release with Mozart's Conc ...
» More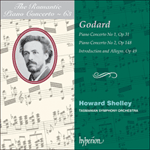 Godard: Piano Concertos
Howard Shelley directs the Tasmanian Symphony Orchestra from the piano in this latest volume of The Romantic Piano Concerto series. As ever, they perform unknown music with consummate style and deep understanding, making the best possible case for ...
» More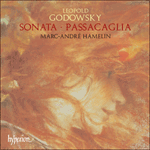 Godowsky: Sonata & Passacaglia
'Hamelin's performance is a magnificent achievement … All lovers of Godowsky's magic will snap up this finely recorded album' (Gramophone)
'Breathtakingly brilliant … Marc-André Hamelin proves not only that it's possible, but that it's definitely worth the effort. Revelatory' (BBC Mu ...
» More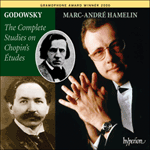 Godowsky: The Complete Studies on Chopin's Études
'Rarely can such a gargantuan task—truly a labour of Hercules—have been accomplished with such strength, grace and agility, with an ease bordering on ...
'This is probably the most breathtaking piano recording I've ever heard. It's exceptional, not only for Hamelin's pianistic perfection—staggering in i ...
» More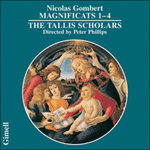 Gombert: Magnificats Nos 1-4
This is the first of two albums dedicated to Nicolas Gombert's 'swansong' and his most substantial masterpiece, the set of eight Magnificats, one on each of the eight Tones.
» More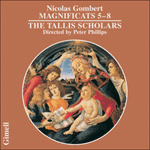 Gombert: Magnificats Nos 5-8
This is the second of two albums dedicated to Nicolas Gombert's 'swansong' and his most substantial masterpiece, the set of eight Magnificats, one on each of the eight Tones.
» More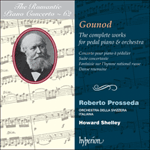 Gounod: The complete works for pedal piano & orchestra
The Romantic Piano Concerto series reaches 62 and makes an interesting (although temporary) departure: these four works are for pedal piano. Italian pianist Roberto Prosseda, who gave the first modern performance of Gounod's Concerto for pedal pia ...
» More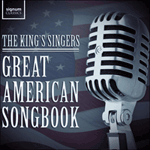 Great American Songbook
The King's Singers bring their own unique performance style to the wonderful music of mid-2th-century America—featuring brand new unaccompanied arrangements and swing-orchestra performances with the South Jutland Symphony Orchestra.
» More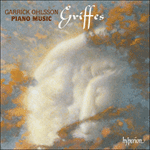 Griffes: Piano Music
American composer Charles Tomlinson Griffes produced a remarkable body of piano works in his short composing career. Almost all of them have been recorded here by his compatriot Garrick Ohlsson, who applies the full force of his interpretative and ...
» More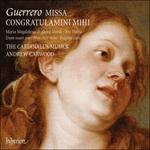 Guerrero: Missa Congratulamini mihi & other works
The main work on this disc is Guerrero's gloriously sunny and joyful
Missa Congratulamini mihi
. Based on an Easter motet by Crecquillon (also recorded here), it is full of the voluptuous exuberance of the Paschal season. The five-part textu ...
» More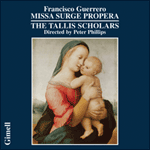 Guerrero: Missa Surge propera
Known in his lifetime as 'El cantor de Maria', Guerrero was second only to Victoria in Spanish renaissance music. His Marian motets are celebrated as some of the most beautiful compositions of the period: we include five of the best, including Ave ...
» More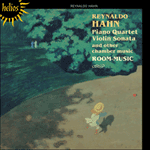 Hahn: Chamber Music
'This is Hyperion at its best—backing a new, imaginative group in little-known, high-quality repertoire with its customary standards of presentation a ...
'A highly rewarding and beautifully recorded recital' (International Record Review)
» More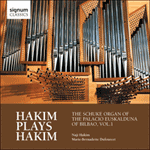 Hakim: Hakim plays Hakim – Schuke Organ, Palacio Euskalduna of Bilbao
Renown organist Naji Hakim is joined by Marie-Bernadette Dufource for the central piece of the programme, a set of meditation for two organists inspired by Lucas Cranach the Elder's woodcuts of the Apostles.
» More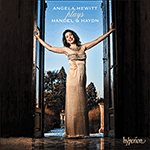 Handel & Haydn: Angela Hewitt plays Handel & Haydn
Recorded and released in the 'anniversary year' of both Handel and Haydn, Hyperion's Record of the Month is an effusive celebration of the two composers, performed by an artist whose renditions of 17th- and 18th-century keyboard works on the piano ...
» More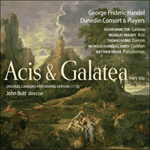 Handel: Acis and Galatea
The second Handel recording from the award-winning Dunedin Consort is a revelation. The album was a Finalist in the Baroque Vocal category in the 2009 Gramophone Awards.
» More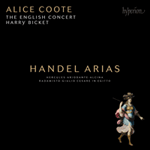 Handel: Arias
Hyperion is delighted to present a tour de force from the supreme mezzo-soprano of today, Alice Coote, accompanied by The English Concert and Harry Bicket, making their Hyperion debut. Coote performs a selection of Handel's greatest arias from ope ...
» More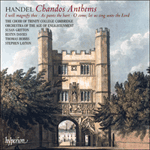 Handel: Chandos Anthems Nos 5a, 6a & 8
Handel's Chandos Anthems are among his less well-known choral works—and are proved by this second volume from Trinity to also be among his loveliest; a perfect example of his 'English' style. Stephen Layton conducts the Choir of Trinity College Ca ...
» More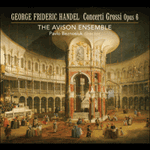 Handel: Concerti Grossi Op 6
The Avison Ensemble, directed by Pavlo Beznosiuk, present George Frideric Handel's complete Opus 6 Concerti Grossi. This work is widely regarded as the composer's greatest contribution to the Baroque period.
» More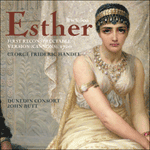 Handel: Esther
John Butt leads the award-winning team of singers in the 1720 Cannons version of Esther.
» More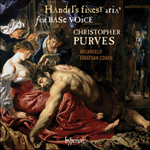 Handel: Handel's Finest Arias for Base Voice
This collection demonstrates the variety and brilliance of Handel's writing for the bass voice, with arias from Italian and English operas, English classical drama, Biblical oratorios, literary odes and a masque. Christopher Purves gives an extrao ...
» More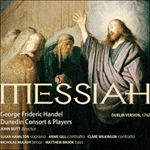 Handel: Messiah
This superb recording, which features the Messiah as premiered by Handel in Dublin in 1742, was named the winner of Baroque Vocal Album of the Year in the 2007 Gramophone Awards.
» More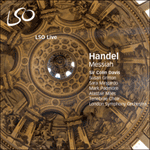 Handel: Messiah
A glorious performance from 2006 of Handel's masterpiece. Sir Colin Davis and the LSO are joined by a cracking team of soloists and the glorious choir Tenebrae.
» More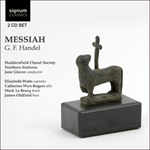 Handel: Messiah
Splendidly interpreted by the Huddersfield Choral Society, Handel's Messiah, which was first performed in Dublin's New Music Hall in April 1742, still stands for the best-loved musical work of all time.
» More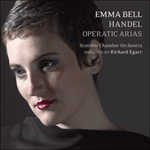 Handel: Operatic Arias
Soprano Emma Bell's outstanding second album featuring the Scottish Chamber Orchestra.
» More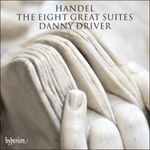 Handel: The Eight Great Suites
Danny Driver's recordings of CPE Bach's keyboard works have been much admired: praised by critics as deeply stylish and revelatory accounts of eighteenth-century works on a modern piano, with Driver's impeccable pianism constantly present. Now he ...
» More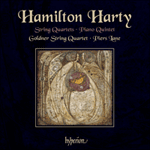 Harty: String Quartets & Piano Quintet
Acclaimed pianist Piers Lane and his fellow Australians, the Goldner String Quartet, reprise their highly successful partnership in these world-premiere recordings of the two String Quartets and Piano Quintet of Irish composer Hamilton Harty, a re ...
» More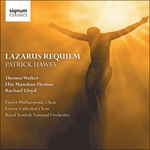 Hawes: Lazarus Requiem
Patrick Hawes returns to disc on Signum with the premiere recording of his Lazarus Requiem, for Choir, Orchestra and Soloists. Splendidly blending the liturgical text of the Requiem Mass with the story of Lazarus from the New Testament, the compos ...
» More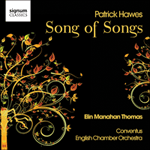 Hawes: Songs of Songs
The present recording features one of the most popular contemporary English composers working today, Patrick Hawes, through stunning performances from Welsh soprano Elin Manahan Thomas and Patrick's own choral group Conventus, as well as accompani ...
» More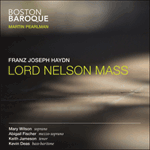 Haydn: Lord Nelson Mass
Released to coincide with Boston Baroque's 40th Anniversary Season, Haydn's 'Nelson' Mass is the anticipated follow up to The Creation which launched the orchestra's partnership with Linn in 2012.
» More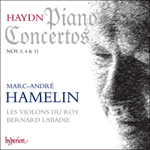 Haydn: Piano Concertos Nos 3, 4 & 11
Marc-André Hamelin is acclaimed as one of today's greatest Haydn pianists thanks to his three dazzling albums of the Sonatas. Now he has recorded the composer's three most popular concertos. This release is the fruit of a partnership with the awar ...
» More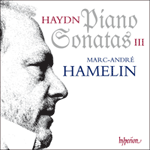 Haydn: Piano Sonatas, Vol. 3
This third double-selection of Haydn Sonatas gravitates around those written in the 1770s, including the great C minor Sonata from the composer's 'Sturm und Drang' period, plus three early works from the 1750s and the D major Sonata written during ...
» More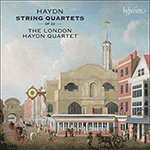 Haydn: String Quartets Op 33
The London Haydn Quartet perform Haydn's popular Op 33 quartets on period instruments. The set is beautifully recorded and competitively priced.
» More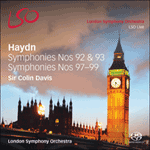 Haydn: Symphonies Nos 92-3 & 97-9
Sir Colin Davis was long recognized as a pre-eminent Haydn interpreter. During his Indian summer with the orchestra he recorded both 'The Creation' and 'The Seasons' for LSO Live. The symphonies presented here were recorded in 2011 during this sam ...
» More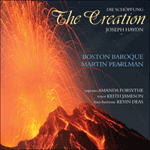 Haydn: The Creation
The three-time Grammy-nominated Boston Baroque, widely regarded as 'one of the world's premier period-instruments bands' (Fanfare, USA), marks the beginning of its relationship with Linn with a two-disc recording of Haydn's The Creation.
» More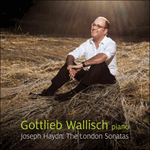 Haydn: The London Sonatas
Pianist Gottlieb Wallisch is the perfect exemplar of the Viennese piano tradition. Here he performs Haydn's London Sonatas, works which are seen as the distillation of the composer's entire sonata-writing experience.
» More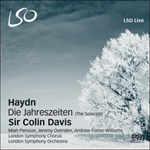 Haydn: The seasons
Following the success of 'Die Schöpfung' (The Creation), which had swiftly gained popularity throughout Europe, Haydn's librettist Baron Gottfried van Swieten suggested another project, based on James Thomson's pastoral epic, 'The Seasons'. One of ...
» More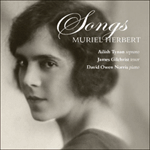 Herbert: Songs
This album features many premiere recordings of songs by the twentieth-century English composer. They are beautifully delivered by soprano Ailish Tynan and tenor James Gilchrist, accompanied by David Owen Norris on piano.
» More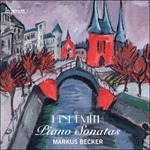 Hindemith: Piano Sonatas
In his three piano sonatas, Hindemith presents himself not as the rebel and revolutionary of the 1920s, but rather as an heir to the contrapuntal skill and keyboard dexterity of Johann Sebastian Bach. Markus Becker has been acclaimed for his autho ...
» More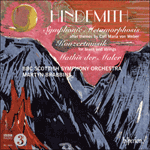 Hindemith: Symphonic Metamorphosis & other orchestral works
This album contains Hindemith's most popular orchestral works, including the Balanchine-choreographed Symphonic Metamorphosis, performed with precision and empathy by Hyperion regulars the BBC Scottish Symphony Orchestra and Martyn Brabbins.
» More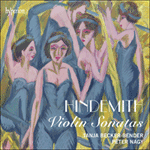 Hindemith: Violin Sonatas
Hindemith's Violin Sonatas fascinatingly mirror the various stages in the development of his musical language. They are performed here by virtuoso German violinist Tanja Becker-Bender who has made a speciality of the music of the early twentieth c ...
» More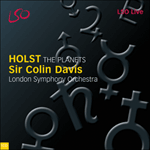 Holst: The Planets
The Planets became one of the most popular and widely recognized musical works of the twentieth century. Holst himself conducted the LSO in two early recordings of his masterpiece. Sir Colin Davis's blazing performance, recorded over three evening ...
» More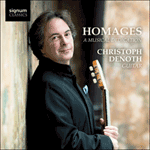 Homages – A musical dedication
Homages and dedications have often a veiled mystique: the relationship between the composer and somebody else … a story and emotional experience hidden in the music …
» More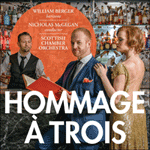 Hommage à trois
Described by
Gramophone
magazine as 'one of the best of our younger baritones' William Berger makes his Linn debut with a programme of arias from some of the finest operatic composers.
» More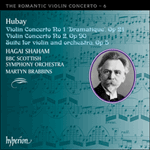 Hubay: Violin Concertos Nos 1 & 2
'Hagai Shaham is something very special indeed with a sound that reminds me of Heifetz at his most silkily seductive. Both of these blazingly romantic ...
'Hagai Shaham does wonders for these neglected scores, playing with beguiling purity throughout the range, and a heart-felt intensity that makes the m ...
» More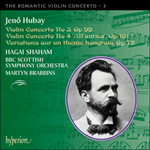 Hubay: Violin Concertos Nos 3 & 4
'These last two of Hubay's four violin concertos make a most attractive addition to Hyperion's emergent series of Romantic violin concertos … The ...
'This third volume in Hyperion's Romantic Violin Concerto series may make you wonder why Hubay's Third Concerto has escaped the attention of virtually ...
» More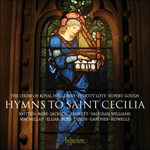 Hymns to Saint Cecilia
A new choral compendium from the highly regarded Choir of Royal Holloway, comprising twentieth- and twenty-first-century works written in honour of Saint Cecilia, the patron saint of music.
» More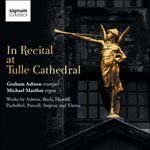 In Recital at Tulle Cathedral
An exceptional programme from two consummate performers, blending new arrangements of classical and baroque works with the premiere recording of Roger Steptoe's Sonata for Trumpet and Organ. Graham Ashton is professor of Trumpet at Purchase Collag ...
» More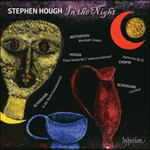 In the Night
This latest recital album by 'the thinking person's virtuoso: an extraordinary pianist' (The New York Times) takes the listener on a journey through that most intense and absorbing of nineteenth-century obsessions, the night. Stephen Hough's thoug ...
» More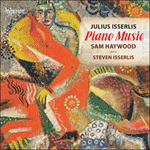 Isserlis: Piano Music
Music by Julius Isserlis (grandfather of cellist Steven Isserlis, who features on the album), discovered, edited and performed by pianist Sam Haywood. The influence of Chopin is clear, but this fascinating music retains its own very distinctive vo ...
» More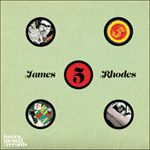 James Rhodes 5
Five years on from his debut recording, James Rhodes has firmly established himself in the classical world as a pioneering figure—reaching out through concerts, recordings and television documentaries to create new classical music fans whilst rema ...
» More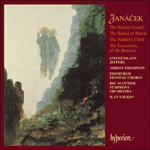 Janáček: Orchestral Music
'The gifted young Israeli conductor Ilan Volkov masterminds a laudably disciplined and full-throated account of this bracing rarity … Hyperion's ...
'Elizabeth Layton contributes silvery violin solos, and under its young Chief Conductor Ilan Volkov, the BBC Scottish Symphony Orchestra is idiomatic ...
» More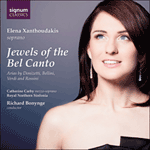 Jewels of the Bel Canto
Rising star-soprano Elena Xanthoudakis is joined by the Royal Northern Sinfonia under Richard Bonynge in these exhilarating performances of some true Jewels of the Bel Canto aria tradition by Bellini, Verdi, Rossini and Donizetti.
» More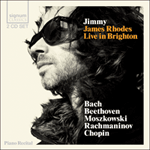 Jimmy - James Rhodes Live in Brighton
This new album—recorded live at The Old Market theatre in Brighton—captures the energy of Rhodes in concert as he performs and entertainingly discusses works by Bach, Beethoven, Chopin, Rachmaninov and more in this 85-minute programme.
» More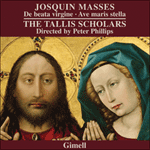 Josquin: De beata virgine & Ave maris stella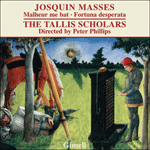 Josquin: Malheur me bat & Fortuna desperata
This album, the fourth in our planned cycle of complete Josquin Masses, was nominated for a Grammy Award in 2010.
» More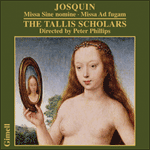 Josquin: Missa Sine nomine & Missa Ad fugam
This recording presents the only two Masses by Josquin which are entirely based on canons.
» More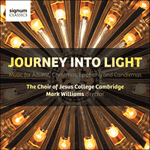 Journey into light – Music for Advent & Christmas

Gramophone
'This album provides a lovely programme of music. The Choir of Jesus College, Cambridge perform beautifully and the album contains a lot of wonderful ...
» More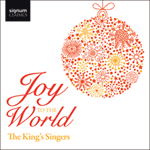 Joy to the World
Joy to the World is the King's Singers second Christmas Album featuring an eclectic assortment of classics with special arrangements of some much loved favourites
» More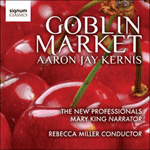 Kernis: Goblin Market
Performed by London-based ensemble The New Professionals under Rebecca Miller, the work is a unique concoction of music, mime and masks that delves into the overripe and at times grotesque and shocking imagery of Christina Rossetti's poem. Goblin ...
» More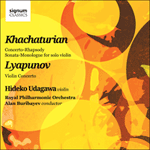 Khachaturian & Lyapunov: Works for violin and orchestra
The two composers represented here symbolize two entirely different eras in Russian music, yet their works are perhaps more an expression of continuities, of perennial concerns for Russian composers, such as the need to integrate folkloric element ...
» More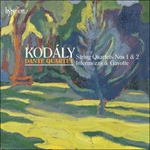 Kodály: String Quartets, Intermezzo & Gavotte
The chamber works recorded here span Kodály's career and demonstrate how successfully he placed true Hungarian style at the heart of classical music. The Dante Quartet, winners of the BBC Music Magazine Award for their album of Franck and Fauré, r ...
» More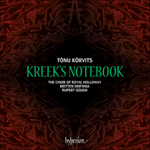 Kõrvits: Kreek's Notebook
The Choir of Royal Holloway have proved themselves as inspirational performers of contemporary Baltic music through their previous recordings. This latest album features a major contemporary work based on Estonian folk hymns, suffused with dreamy ...
» More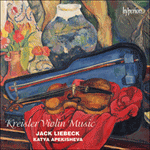 Kreisler: Violin Music
Hyperion is delighted to welcome award-winning violinist Jack Liebeck to the label, together with his frequent collaborator, Katya Apekisheva. Liebeck presents a selection of music by 'revolutionary player and the epitome of the Viennese violinist ...
» More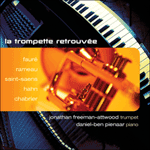 La trompette retrouvée
A creative and well-presented programme of French works re-imagined for trumpet and piano by acclaimed trumpeter Jonathan Freeman-Attwood and Daniel-Ben Pienaar (piano).
» More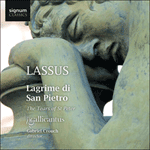 Lassus: Lagrime di San Petro
Lassus created nothing finer than the
Lagrime di San Pietro
: into this collection Lassus pours every dramatic nuance and piece of harmonic invention he could possibly muster, hurling the listener through the stages of Peter's rage, remorse ...
» More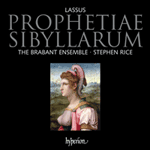 Lassus: Prophetiae Sibyllarum & Missa Amor ecco colei
Orlande de Lassus was an undisputed master of all the vocal genres of the late Renaissance. This recording features the glorious polyphony of the Missa Amor ecco colei and Prophetiae Sibyllarum, one of his most celebrated works. With their immacul ...
» More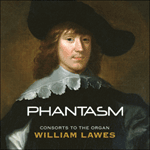 Lawes: Consorts to the organ
Building on the success of the recordings of music by Byrd and Ward, Phantasm return to explore the viol music of William Lawes.
» More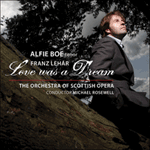 Lehár: Love was a Dream
Alfie Boe brings his trademark charm to the songs of Lehár, performing with the Scottish Opera Orchestra.
» More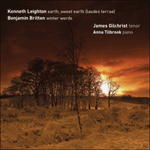 Leighton: Earth, Sweet Earth; Britten: Winter Words
Tenor James Gilchrist adds to his widely acclaimed series of albums celebrating British song with this programme by Kenneth Leighton and Benjamin Britten. Alongside pianist Anna Tilbrook, Gilchrist excels in a programme that includes the first mod ...
» More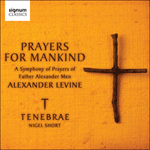 Levine: Prayers for mankind
Prayers for Mankind celebrates the life and writings of Father Alexander Men, a Russian Orthodox Christian priest who, whilst being little known outside of his home country during his lifetime, has come to be hailed as a saint and martyr by thousa ...
» More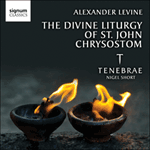 Levine: The Divine Liturgy of St John Chrysostom
Tenebrae's latest album on Signum sees their return to the repertoire of Russian composer Alexander Levine. The Divine Liturgy of St John Chrysostom is Levine's most significant large-scale religious work to date. Inspired by the humility and huma ...
» More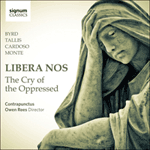 Libera nos - The cry of the oppressed
Choir Contrapunctus, directed by Owen Rees, explores the musical 'cries of the oppressed' from opposite ends of Europe. Their powerful performances includes musical treasures composed in England and Portugal during the sixteenth and seventeenth ce ...
» More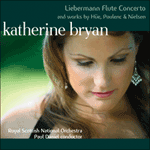 Liebermann: Flute Concerto; Nielsen: Flute Concerto; Poulenc: Flute Sonata
Young flautist Katherine Bryan is rapidly confirming her place as one of Britain's bright musical stars of the future. For her recital debut the in-demand concerto soloist performs a selection of 20th-century concertos, including the rarely record ...
» More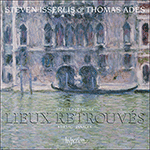 Lieux retrouvés – Music for cello & piano
This recording presents Britain's best-loved cellist in partnership with a composer and pianist of genius. It features classic works by Liszt, Fauré and Janácek, and music written for Steven Isserlis by György Kurtág and Thomas Adès himself.
» More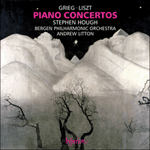 Liszt & Grieg: Piano Concertos
A concerto album from Stephen Hough is always a significant event and for this new recording Stephen travelled to Norway to join forces with Andrew Litton and the Bergen Philharmonic. Performances are exciting and magisterial, Stephen's breathtaki ...
» More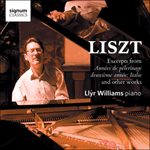 Liszt: Excerpts from Années de pèlerinage - Italie
Pianist Llyr Williams, acclaimed soloist, accompanist and chamber musician chose to focus on virtuosic selections from Franz Liszt. Highly sought after as a performer in the United Kingdom, he was awarded a South Bank Sky Arts Award in 2012 for h ...
» More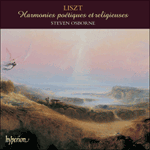 Liszt: Harmonies poétiques et religieuses
'This is a fine recital, with a recording to match' (BBC Music Magazine)
» More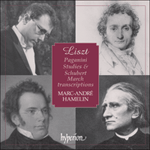 Liszt: Paganini Studies & Schubert Marches
'Dexterity here to make ears flap; but then, we are used to this from Hamelin' (Gramophone)
'A brilliantly successful recital' (BBC Music Magazine)
» More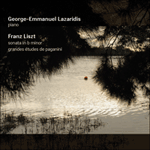 Liszt: Sonata & Grandes Études
Greek pianist George-Emmanuel Lazaridis' superb debut release for Linn Records features two of the most famous works in the solo piano repertoire, both performed in breathtaking style.
» More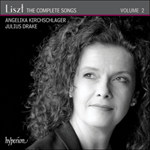 Liszt: The Complete Songs, Vol. 2 – Angelika Kirchschlager
Hyperion adds another star to its galaxy of Lieder recordings with this second volume of Liszt's songs—perhaps the most under-recorded part of the composer's repertoire—performed with extraordinary dramatic and musical insight by one of the great ...
» More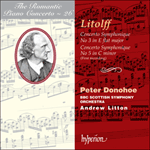 Litolff: Concertos Symphoniques Nos 3 & 5
'Few pianists of any nationality could approach, let alone top, Peter Donohoe's blistering virtuosity in these works. This is an invaluable issue for ...
'Peter Donohoe … is the ideal man for such music, while the BBCSSO under Andrew Litton offers razor-sharp support. A wonderfully clear recording' ...
» More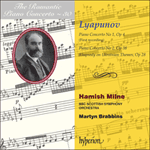 Lyapunov: Piano Concertos
'A disc as beautiful as it is comprehensive … throughout, Hamish Milne holds his head high, lucidly and affectionately commanding cascades of not ...
'Yet another programme that makes incomprehensible the narrow choice of 19th-century piano concertos heard in our concert halls today' (BBC Music Maga ...
» More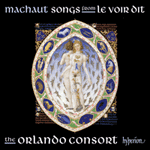 Machaut: Songs from Le Voir Dit
The Orlando Consort performs the music of Machaut, the most significant French poet and composer of the fourteenth century. Livre dou Voir Dit ('Book of the True Tale') is Machaut's masterpiece.
» More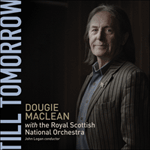 MacLean: Till tomorrow
Dougie MacLean needs no introduction; as a singer, song-writer, composer and instrumentalist, no artist captures the soul of Scotland with more authenticity or emotion. Originally famed for writing the song 'Caledonia', Dougie has teamed up with c ...
» More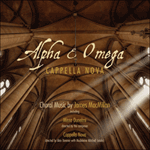 MacMillan: Alpha & Omega & other choral works
After its 'undeniably beautiful' (The Financial Times) Linn debut and its 'excellently performed' (Fanfare) follow up, Cappella Nova releases a third volume of choral works by the leading contemporary composer, James MacMillan
» More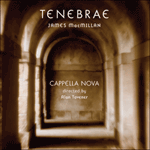 MacMillan: Tenebrae
This outstanding Scottish group gives a beautiful performance of three world premiere recordings of works by leading contemporary composer James MacMillan.
» More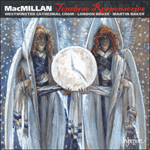 MacMillan: Tenebrae Responsories & other choral works
Westminster Cathedral Choir return to acclaimed Scottish composer James MacMillan, whose powerful, passionate and luminous music has made him one of the best-loved choral composers of today.
» More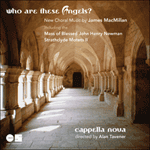 MacMillan: Who are these angels? & other sacred music
Cappella Nova release their second album of premiere recordings of new works by Scottish composer James MacMillan. A partner to their 2007 album 'Tenebrae' named Gramophone Editor's Choice, this is another wonderful choral performance by the group ...
» More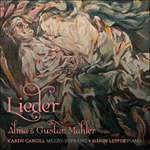 Mahler & Mahler: Lieder
Linn Records is delighted to present the wonderful Scottish mezzo-soprano Karen Cargill in her debut solo recital. Cargill's performances of Mahler's Symphony No 3 and 'Das Lied von der Erde' at the BBC Proms have won her widespread acclaim; here ...
» More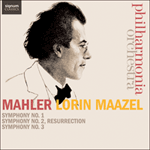 Mahler: Symphonies Nos 1-3
Lorin Maazel leads the Philharmonia Orchestra and a star-studded ensemble of performers in Mahler's first three Symphonies. This is the first release in a series that will encompass all nine of Mahler's Symphonies—each recorded live at London's Ro ...
» More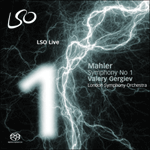 Mahler: Symphony No 1
Mahler completed his Symphony No 1 at the age of twenty-four and the work was considered a remarkable achievement, especially for someone so young. The symphony was originally conceived as a tone poem in the form of a symphony. Mahler drew inspira ...
» More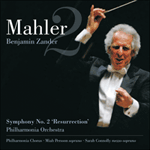 Mahler: Symphony No 2
Benjamin Zander and Linn launch their new partnership with Mahler's hugely popular 'Resurrection' Symphony; exceptionally challenging and thrillingly powerful it is the perfect showcase for Zander's distinctive balance of insightful musicianship a ...
» More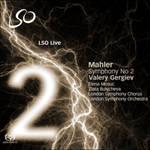 Mahler: Symphony No 2
Mahler's extraordinary Symphony No 2 deals with the epic themes of life, death, faith, and love. He employs a vast orchestra in a search for salvation through spirituality, including a battery of brass, two soloists, and choir. The theme of death ...
» More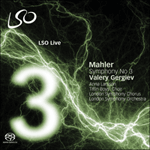 Mahler: Symphony No 3
Following his principle that 'the symphony must be like the world. It must embrace everything', Mahler's all-encompassing Symphony No 3 is his attempt to give all aspects of nature a voice. At its premiere it generated both praise and outrage from ...
» More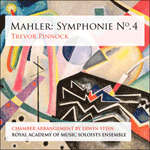 Mahler: Symphony No 4
Historical performance pioneer, Trevor Pinnock, conducts the Royal Academy of Music Soloists Ensemble in revealing chamber arrangements of Mahler's most frequently performed symphony and Debussy's
Prélude à l'après-midi d'un faune
, on its d ...
» More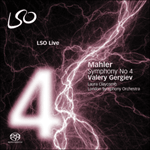 Mahler: Symphony No 4
Using a reduced orchestra, unusually without any lower brass, Mahler's Symphony No 4 is influenced by the trend to revive the classical style of Haydn and Mozart, as a reaction against the monumental 'Wagnerian' romanticism of its predecessors. Th ...
» More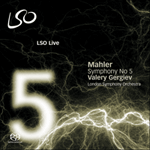 Mahler: Symphony No 5
Mahler's Symphony No 5 marked a new direction in his compositions and a step away from the choral elements of the previous three symphonies. The work was completed during one of the happiest periods of Mahler's life, and the symphony showcases vir ...
» More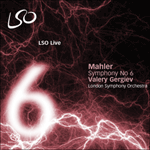 Mahler: Symphony No 6
Does Mahler's Symphony No 6 foretell the tragedy of his later life, or does it have a more cerebral purpose? Whatever the composer's motives for writing it, tragic it certainly is: driven, bitter and sweet by turns, and ending in devastation—utter ...
» More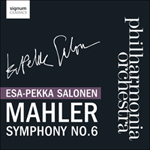 Mahler: Symphony No 6
Sometimes known as 'The Tragic'—a title suggested but then withdrawn by the composer—Mahler's Symphony No 6 embodies much of the inner turmoil and superstition of its composer. Another powerful, live concert recording from Esa-Pekka Salonen's work ...
» More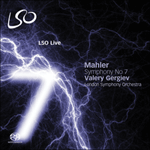 Mahler: Symphony No 7
Symphony No 7 is often regarded as Mahler's 'Cinderella' symphony and, after the tragic theme of No 6, proves far more enigmatic. The funereal march of the opening movement gives way to the serene 'Nachtmusik' ('night music') movements, and a ghos ...
» More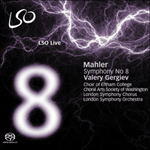 Mahler: Symphony No 8
Mahler's monumental Symphony No 8 is, unusually for a symphony, structured in two-parts. Part I's exuberant hymn of praise to the creator spirit precedes a reading of the Final Scene from Goethe's 'Faust', portraying 'Faust's redemption through wi ...
» More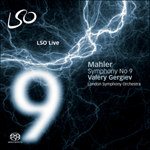 Mahler: Symphony No 9