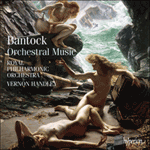 Bantock: Orchestral Music
'Bantock's prodigious output as a composer … rested in the long grass for decades until Vernon Handley's Hyperion recordings revealed the many qu ...
'What an achievement! Twenty-one late-romantic orchestral works in one box at mid-price or better. Bantock's lavish romanticism is superbly served by ...
» More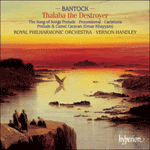 Bantock: Thalaba the Destroyer & other orchestral works
'Another exemplary addition to Handley's absorbing Bantock series … Hearty thanks to all involved in this enterprising labour of love' (Gramophone)
'The heady soundscapes and chromatic opulence all make for a good wallow … gorgeous from start to finish' (The Guardian)
» More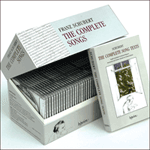 Schubert: The Complete Songs
'This would have been a massive project for even the biggest international label, but from a small independent … it is a miracle. An ideal Christ ...
'Please give me the complete Hyperion Schubert songs set – all 40 discs –and, in the next life, I promise I'll "re-gift" it to Schubert himself … ...
» More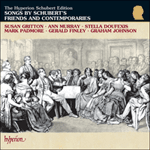 Songs by Schubert's contemporaries
'This enterprising, often revelatory set should intrigue and delight anyone interested in the development of the Lied' (Gramophone)
'Since making music with friends was Schubert's whole raison d'etre, this 3-CD box is an inspired idea … Led by the soprano Susan Gritton, ...
» More