October 1980 saw the foundation of a new classical record company that was to become one of the best loved in the world.
A revolutionary release, 'A Feather on the breath of God'—the music of Hildegard of Bingen, soon put the company firmly on the map, and since then it has become a global success, a byword for excellence in all aspects of the recording process and the winner of more awards than any other classical record label.
To mark Hyperion's 30th birthday, we are reissuing thirty landmark titles from the catalogue at mid-price. These discs include benchmark recordings of great music performed by some of the great artists of the last thirty years, including Steven Isserlis, Matthias Goerne, Angela Hewitt, Dallas Symphony Orchestra, Takács Quartet, Stephen Hough, The Choir of Westminster Cathedral, and many others.
Many of the discs are Gramophone Award winners and Records of the Year and all have received the highest possible critical and public acclaim.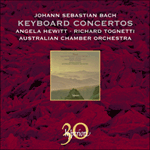 Bach: Keyboard Concertos
'Her [Hewitt's] playing is absolutely captivating: she decorates the solo part with playful, come-hither ornamentation—twirls, flutters, arabesques—an ...
'Hewitt's Bach is well-known for its expressive restraint, lucid textures and rhythmic grace. These virtues are abundantly present in her thoughtful, ...
» More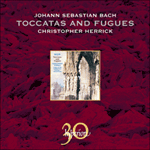 Bach: Toccatas and Fugues
'Stupendous organ sound … one of the three Bach CDs I will turn to over and over again for sheer enjoyment' (Gramophone)
'If you only have one disc of organ music in your collection this must be it' (The Good CD Guide)
» More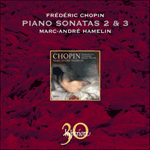 Chopin: Piano Sonatas Nos 2 & 3
In this latest recording the great Marc-André Hamelin turns his attention to two mainstays of the Romantic repertoire: Chopin's Piano Sonatas Nos 2 and 3. The results are simply staggering: playing of matchless brilliance and consummate artistry, ...
» More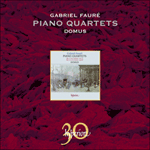 Fauré: Piano Quartets
'It's a long time since I've enjoyed a record so much on so many counts—performance, recording, presentation … and the music itself' (Gramophone)
'These performances of Fauré's piano quartets from Domus are a highlight of the label and should be in every collection … an exquisitely vivaciou ...
» More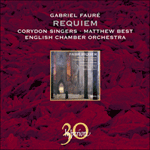 Fauré: Requiem & other choral works
'Ethereally beautiful' (The Penguin Guide to Compact Discs)
'An outstanding choral performance by the Corydon Singers—warm and dark-toned' (The Independent)
» More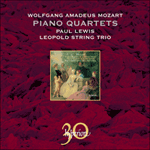 Mozart: Piano Quartets
'It is in fact clear from the opening that this is a performance to reckon with, exemplified by its careful measured tempo, its poise and its subtle h ...
'For freshness, insight and sheer beauty of tone and phrase, this new disc takes the palm … it's pure joy from first to last and I urge you to ad ...
» More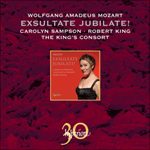 Mozart: Exsultate jubilate! & other works
'What more could you want in these works than a soloist who places every note with joyous precision, moves from one to another so cleanly, and demonst ...
'Robert King and his choral and orchestral forces give clean and direct performances in sound that is nicely balanced and benefits from the mellow aco ...
» More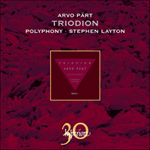 Pärt: Triodion & other choral works
'A triumph … warm melodies and bursts of colourful chords … sublime, ethereal beauty … Polyphony's is a gorgeous performance' (Gramophone)
'More than any other composer alive today, Arvo Pärt has given us back the idea of eloquent, beautiful simplicity … Stephen Layton and Polyphony ...
» More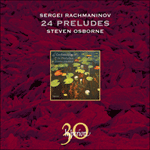 Rachmaninov: 24 Preludes
Steven Osborne's live performances of Rachmaninov's preludes were greeted ecstatically by critics and audience alike: a new benchmark for performances of these works, and a new departure for this most subtle and sensitive of pianists. Now Steven h ...
» More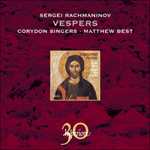 Rachmaninov: Vespers
'Outstanding. A performance that is at once perceptive, sympathetic and finely sung' (Gramophone)
'Rich and atmospheric, a blissfully unhurried reading' (BBC Music Magazine)
» More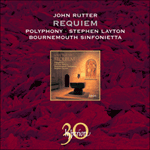 Rutter: Requiem & other choral works
'Here is music finely crafted, written with love for the art and an especial care for choral sound' (Gramophone)
'A radiant richness of sound' (The Penguin Guide to Compact Discs)
» More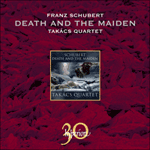 Schubert: Death and the Maiden
'The Takács have the ability to make you believe that there's no other possible way the music should go, and the strength to overturn preconceptions t ...
'Schubert's two most accessible quartets receive interpretations on this disc which are as near ideal as one is ever likely to hear' (BBC Music Magazine)
» More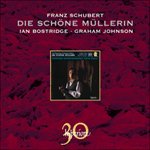 Schubert: Die schöne Müllerin
'Bostridge's peculiarly beseeching voice enshrines the vulnerability, tender feeling and obsessive love of the youthful miller … a soul-searching ...
'Another marvellous disc in an eminently collectable series' (The Independent)
» More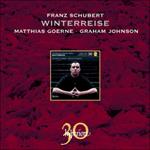 Schubert: Winterreise
'Johnson and Goerne plumb the emotional depths of one of the most heart-wrenchingly sublime masterpieces in the genre … the one to knock Fischer- ...
'Vocal technique and interpretive insights of the highest musical artistry. However many Winterreisen you may possess, you must have this one' (The Su ...
» More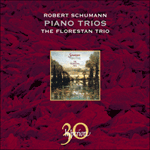 Schumann: Piano Trios
'Music-making just doesn't come much more sympathetic or stylish than this. Marvellously poised and evincing an impeccable sense of teamwork. Do try t ...
'No one who loves Schumann should miss this outstandingly fine new disc' (BBC Music Magazine)
» More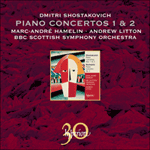 Shostakovich & Shchedrin: Piano Concertos
'Marc-André Hamelin is a superb advocate for all three pieces—the zip and zest of much of the writing presenting no difficulty to this extraordinary v ...
'it's on the basis of interpretation that Hamelin earns a top recommendation here, and he's sympathetically supported by Litton and the excellent Scot ...
» More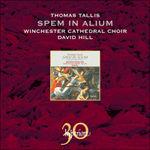 Tallis: Spem in alium & other choral works
'Never before has Spem in alium, Tallis's great 40-part motet, so closely resembled The Last Judgement as it does in this vast and awesome perf ...
'A thrilling large scale performance' (CDReview)
» More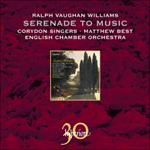 Vaughan Williams: Serenade to Music, Flos Campi, Mystical Songs
'Profoundly moving' (Gramophone)
'Strongly recommended!' (Fanfare, USA)
» More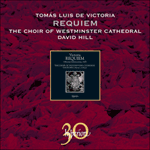 Victoria: Requiem
'Glorious. A rich, luminous acoustic halo seems to surround the music as it soars ever upward. Under David Hill's expert direction this choir has achi ...
'This goes to the head of the list of some fine versions of this Requiem' (Fanfare, USA)
» More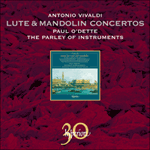 Vivaldi: Lute and Mandolin Concertos
'The performances are 'authentic' in the best meaning of the word, and the recorded sound is everywhere first rate' (Gramophone)
'Excellent' (International Record Review)
» More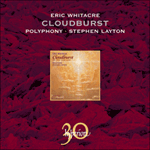 Whitacre: Cloudburst & other choral works
'This beautifully performed and recorded CD contains the bulk of Whitacre's choral canon and displays his delicate yet vital approach to writing for v ...


BBC Music Magazine
» More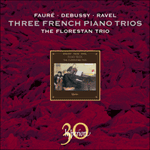 Fauré, Debussy & Ravel: Piano Trios
'A delightful grouping of French trios from the Gramophone Award-winning Florestan's, who breathe fresh life into these works … top of my list' ( ...
'It's a lovely recital; I've never been so convinced that the Debussy's worth hearing, and the Ravel is full of delicate delights' (BBC Music Magazine)
» More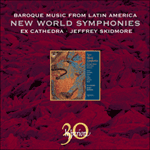 New World Symphonies – Baroque Music from Latin America
'This wonderfully colourful collection puts the vivid vocal qualities of Jeffrey Skidmore's virtuoso choir Ex Cathedra into the foreground … sump ...
'Fascinatingly varied in idiom and influence, and Skidmore has unearthed some real gems' (Choir & Organ)
» More