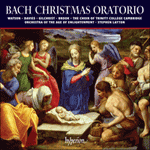 Bach: Christmas Oratorio
Stephen Layton and the combined forces of Trinity College Choir Cambridge and the Orchestra of the Age of Enlightenment present a joyous rendition of Bach's Christmas Oratorio, featuring James Gilchrist, acclaimed as one of the greatest Evangelist ...
» More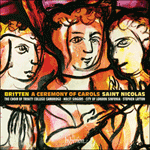 Britten: A Ceremony of Carols & St Nicolas
Two of Benjamin Britten's greatest Christmas choral works are performed by the choir of Trinity College Cambridge and Stephen Layton. The cantata Saint Nicolas tells the story of the saint and his exploits, and features one of the composer's celeb ...
» More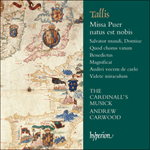 Tallis: Missa Puer natus est nobis & other sacred music
Gramophone Record of the Year-winning group The Cardinall's Musick continues its exploration of Tallis's sacred music. These recordings not only showcase the greatest repertoire of the English Renaissance in dazzling performances, but also illustr ...
» More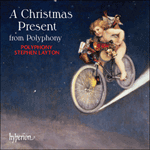 A Christmas Present from Polyphony
'Stephen Layton directs the performances and deserves major credit for the very high standards evident on this compilation' (BBC Music Magazine)
'This is a disc for listening to in peace, after the Christmas Day festivites are over and the visitors have gone' (The Daily Telegraph)
» More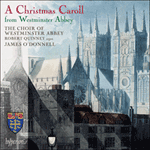 A Christmas Caroll from Westminster Abbey
Hyperion presents a delightful and unusual selection of music for Christmas from the Abbey Choir. It encompasses all the diverse themes of Christmas which have inspired composers across the ages: light shining in darkness; the tenderness of mother an ...
» More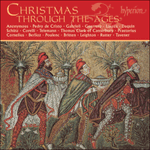 Christmas through the ages
'Other than to assure you that it works for me, need I say more?' (Fanfare, USA)
» More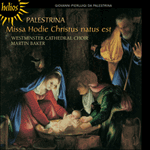 Palestrina: Missa Hodie Christus natus est & other sacred music
A sumptuous Palestrina recording from Westminster Cathedral dedicated to the festival of Christmas, the main work being the stunning 'Missa Hodie Christus natus est'—one of Palestrina's most popular works.
» More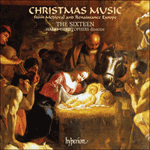 Christmas Music from Medieval and Renaissance Europe
'A most unusual and attractive record' (The Guardian)
» More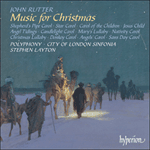 Rutter: Music for Christmas
'It's hard to imagine them better performed than by the award-winning British choir Polyphony' (The Mail on Sunday)
'The performances by both choir and orchestra are ideal in tone, style and accomplishment … A Christmas treat' (Gramophone)
» More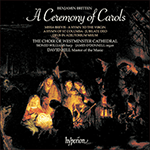 Britten: A Ceremony of Carols
'Not to be missed' (Gramophone)
'The ensemble is superb, the solo work amazingly mature, and the range of tonal coloring a delight. This is an outstanding collection, beautifully and ...
» More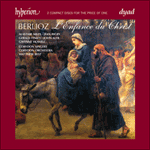 Berlioz: L'Enfance du Christ
'This new recording of Berlioz's appealing work well stands comparison with its much-praised predecessors … a new wonder of a score on each heari ...
'The choir's contribution is a tour de force of expressiveness, discipline and meticulous attention to detail … an engagingly winsome interpretat ...
» More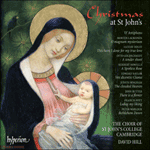 Christmas at St John's Cambridge
'David Hill's Advent programme imaginatively mingles antiphons, carols, hymns and motets. Favourites alternate with relative rarities such as Edward N ...
'This recording holds some of the most exquisite choral singing I have ever heard. They must be one of the finest choirs in England. Not only is the t ...
» More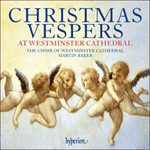 Christmas Vespers at Westminster Cathedral
'With the glorious acoustical space of Westminster Cathedral, this disc has inbuilt atmosphere, enhanced by organ improvisations and by the choir's fl ...
'Christmas comes with a combination of simplicity and stunning excitement in this recording' (American Record Guide)
» More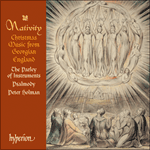 Nativity
'Rasping, rousing and riveting…the freshness and immediacy of the music and musicians are irresistible' (International Record Review)
'It is beautifully played and superbly recorded. A CD to gladden the heart with none of the usual clichés.' (Classic FM Magazine)
» More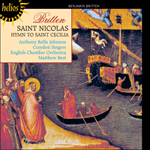 Britten: Saint Nicolas & Hymn to Saint Cecilia
'A very fine recording' (Gramophone)
'A fresh and atmospheric account of Britten's colourful cantata' (The Penguin Guide to Compact Discs)
» More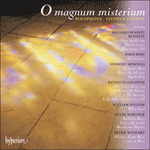 O magnum misterium
'A gloriously sung collection … captures the tranquil pastoral mood of Christmas Eve. The recording could hardly be bettered' (The Penguin Guide ...
'Polyphony is superb … the most completely recommendable new issue for Christmas I've found so far' (The Independent on Sunday)
» More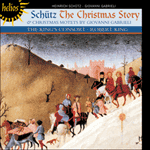 Schütz: The Christmas Story; Gabrieli: Christmas Motets
'Ravishing … the sheer beauty of the sound, immeasurably enhanced by a warm, sonorous recording, sweeps us into the narration of the familiar sto ...
» More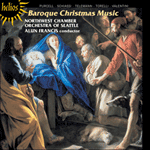 Baroque Christmas Music
'Charming programme … very beautiful. A highly commendable issue' (Hi-Fi News)
'A delightful evocation of that momentous Christmas night' (The Tablet)
» More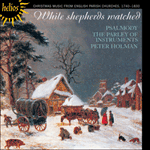 While shepherds watched
A Christmas record with a difference! This jolly disc revives the little-known tradition of 'gallery music', suppressed by the Oxford Movement in early Victorian times because it was too cheerful. All fifteen works vitally capture the enthusiasm of a ...
» More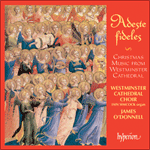 Adeste fideles
'An extremely well-sung traditional carol collection. The concert makes a great appeal by the quality of the singing and the beautiful digital recordi ...
'A model of its kind' (The Times)
» More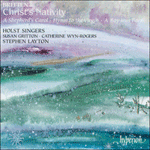 Britten: Christ's Nativity & other choral works
'Their commitment to what they are singing rings out with every note. A Boy was Born is imbued with more ravishing feeling than I would have thought p ...
'Remarquable! Les Holst Singers se révèlent être de remarquables interprètes de leur cher répertoire national. Cette anthologie atteste du niveau voca ...
» More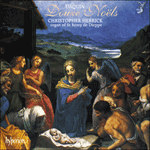 Daquin: Douze Noëls
'Something all organ lovers will want to have. Smashing!' (Gramophone)
'Christopher Herrick and the Hyperion team have come up trumps with a gem of an organ … glorious. This is marvellous playing, full of energy and ...
» More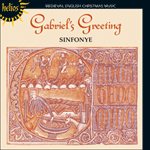 Gabriel's Greeting – Medieval English Christmas Music
'The performances have great panache and virtuosity … sung simply and gently with understated eloquence' (American Record Guide)
'exemplary' (Laudate)
» More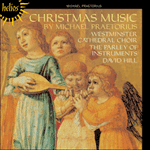 Praetorius: Christmas Music
Michael Praetorius was a hugely versatile German composer. This beautiful selection of hymns, chorales and carols reproduces the effect of a performance under Praetorius's direction; soloists are drawn from the choir and instruments of late sixtee ...
» More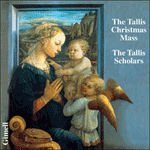 Tallis: The Tallis Christmas Mass
Not long ago neither Tallis's Missa Puer natus est nobis nor his antiphon Ave, Dei patris filia could have been recorded: the manuscripts for some of the voice-parts were missing and were believed to be lost for ever.
» More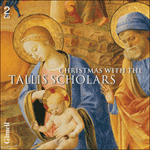 Christmas with The Tallis Scholars
"I am delighted to recommend this seasonal selection. Over the years we have recorded many different types of Christmas music—carols, chant, chorales, hymns, motets and masses—but this is the first time they have been put together in one collectio ...
» More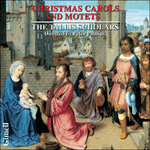 Christmas Carols and Motets
This recording presents three traditional ways of celebrating Christmas in music: medieval carols, renaissance motets praising the Virgin Mary, and German chorales.
» More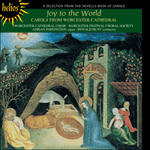 Joy to the World
'Altogether a very enjoyable disc' (Organists' Review)
'…as beautiful as anything you will hear this festive season.' (Yorkshire Post)
» More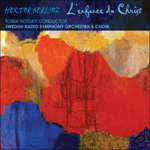 Berlioz: L'Enfance du Christ
Ticciati cements his reputation as an outstanding Berliozian with his latest recording,
L'enfance du Christ
, featuring the Swedish Radio Symphony Orchestra and Chorus.
» More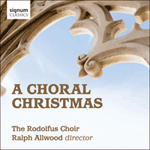 A Choral Christmas

BBC Music Magazine


The Daily Telegraph
» More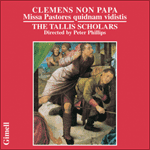 Clemens non Papa: Missa Pastores quidnam vidistis
Exploring the unique sound-world of the Flemish composer Jacob Clemens non Papa, featuring his motet and Mass Pastores quidnam vidistis and the delightful motet Ego flos campi.
» More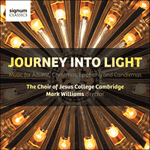 Journey into light – Music for Advent & Christmas

Gramophone
'This album provides a lovely programme of music. The Choir of Jesus College, Cambridge perform beautifully and the album contains a lot of wonderful ...
» More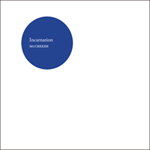 Incarnation
Paul McCreesh leads the Gabrieli Consort (joined by the trebles of Copenhagen Royal Chapel Choir) in an inspiring sequence of Christmas music ancient and modern.
» More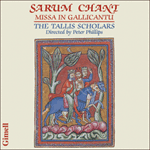 Sarum Chant
Chant for the First Mass of Christmas according to the Salisbury Rite. It would have been celebrated after midnight on Christmas Eve, and was known as the Missa in gallicantu— the Mass at Cockcrow. The chant has been taken from printed sources whi ...
» More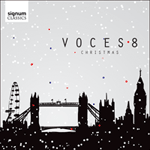 Voces 8 Christmas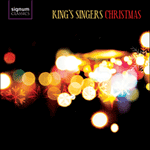 Christmas with The King's Singers
A King's Singers Christmas album comprising 24 tracks for each day of Advent. The album features celebrated carols as
Away in a Manger
, specially arranged for the group and other traditional carols performed in their original versions. Five ...
» More