From Domus in the 1980s to the Takács Quartet in the 2010s, Hyperion has always been a favourite home for the best chamber ensembles around. The Nash Ensemble, The Florestan Trio …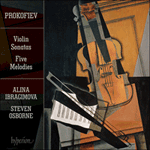 Prokofiev: Violin Sonatas
Hyperion is delighted to present a collaboration—an extraordinary force on the concert platform—in its first appearance on record. Alina Ibragimova and Steven Osborne are musicians of searing, uncompromising intelligence and intense feeling. In hi ...
» More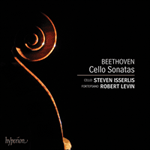 Beethoven: Cello Sonatas
In this new chamber recording, Steven Isserlis—together with his regular collaborator, fortepianist Robert Levin—presents a magisterial and long-awaited compendium of Beethoven's complete works for cello and piano.
» More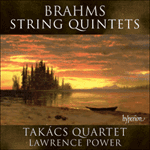 Brahms: String Quintets
The Takács Quartet has been recently described as 'one of the world's most distinguished ensembles'. Here the players collaborate with Britain's greatest living viola player, Lawrence Power, who has also proved himself a remarkable chamber musicia ...
» More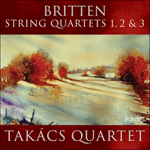 Britten: String Quartets Nos 1, 2 & 3
The Takács Quartet are one of the greatest string quartets recording today. Here in the composer's anniversary year they turn to Britten's absorbing masterpieces.
» More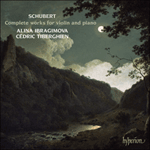 Schubert: Complete works for violin and piano
The luminous partnership of Alina Ibragimova and Cédric Tiberghien returns to Hyperion for this double album containing Schubert's complete music for violin and piano. Their intelligence and technical prowess, their seamless and intimate connectio ...
» More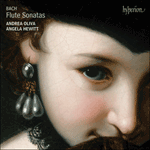 Bach: Flute Sonatas
Angela Hewitt appears in chamber mode, accompanying Andrea Oliva (described as 'one of the best flutists of his generation, a shining star in the world of the flute' by Sir James Galway) in a programme of Bach's flute sonatas. Of unfailingly remar ...
» More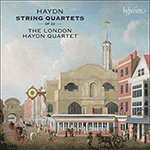 Haydn: String Quartets Op 33
The London Haydn Quartet perform Haydn's popular Op 33 quartets on period instruments. The set is beautifully recorded and competitively priced.
» More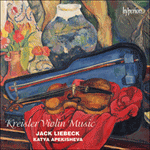 Kreisler: Violin Music
Hyperion is delighted to welcome award-winning violinist Jack Liebeck to the label, together with his frequent collaborator, Katya Apekisheva. Liebeck presents a selection of music by 'revolutionary player and the epitome of the Viennese violinist ...
» More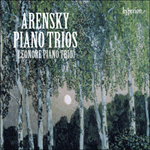 Arensky: Piano Trios
Arensky's Piano Trios represent a fine example of the Russian romantic piano trio, a form 'invented' by Tchaikovsky, Arensky's close friend and influence. Hyperion is delighted to present the Leonore Piano Trio (Tim Horton, Benjamin Nabarro and Ge ...
» More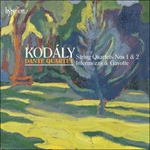 Kodály: String Quartets, Intermezzo & Gavotte
The chamber works recorded here span Kodály's career and demonstrate how successfully he placed true Hungarian style at the heart of classical music. The Dante Quartet, winners of the BBC Music Magazine Award for their album of Franck and Fauré, r ...
» More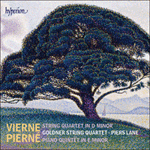 Pierné: Piano Quintet; Vierne: String Quartet
The admired Goldner String Quartet presents two utterly charming—yet little-known—examples of French chamber music by contemporaneous composers Pierné and Vierne.
» More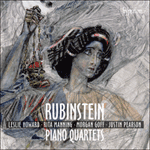 Rubinstein: Piano Quartets
Pianist Leslie Howard is acclaimed as 'a virtuoso in the true Romantic style with its emphasis on musicality as much as bravura' (The Guardian). He is joined here by three of his frequent string collaborators for two forgotten masterpieces of the ...
» More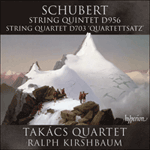 Schubert: String Quintet & String Quartet D956 & 703
The Takács Quartet and Ralph Kirshbaum present the most hauntingly beautiful of all Schubert's chamber works, the String Quintet—completed six weeks before the composer's death. Also recorded here is the 'Quartettsatz': a fragment—of the very high ...
» More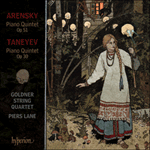 Arensky & Taneyev: Piano Quintets
Two chamber works from nineteenth-century Russia, performed by Piers Lane and the Goldner String Quartet. These marvellous discoveries are little-known on the concert platform, but are proved in this recording to be masterpieces of the genre.
» More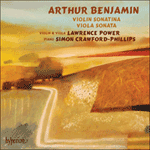 Benjamin: Violin Sonatina & Viola Sonata
Lawrence Power is Britain's greatest living viola player, the true successor to Lionel Tertis and William Primrose. Part of his mission is to perform and record music premiered by those masters of the previous century—among which are the works of ...
» More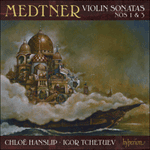 Medtner: Violin Sonatas Nos 1 & 3
Medtner's 'Sonata Epica' is one of the most ambitious and colossal works in the repertoire, and without doubt one of the most important violin sonatas of the 20th century. Chloë Hanslip has proved herself an eloquent performer of the lesser-known ...
» More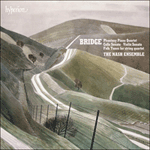 Bridge: Phantasy Piano Quartet & Sonatas
The Nash Ensemble, which has made a speciality of British twentieth-century music, presents a fascinating compendium of Frank Bridge's chamber works, demonstrating the composer's developing style.
» More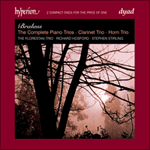 Brahms: The Complete Piano Trios, Clarinet Trio & Horn Trio
Here are all of Brahms's Trios assembled on one album. The five works are presented chronologically and all are immaculately played by the acclaimed Florestan Trio.
» More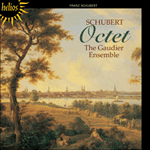 Schubert: Octet
An elegant, poetic performance of one of the most popular chamber works of the nineteenth century.
» More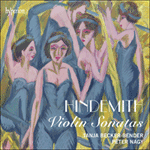 Hindemith: Violin Sonatas
Hindemith's Violin Sonatas fascinatingly mirror the various stages in the development of his musical language. They are performed here by virtuoso German violinist Tanja Becker-Bender who has made a speciality of the music of the early twentieth c ...
» More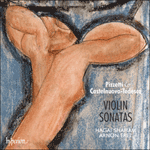 Pizzetti & Castelnuovo-Tedesco: Violin Sonatas
Hagai Shaham and Arnon Erez continue their exploration of the early twentieth-century violin repertoire, turning this time to Italy. These musicians are noted for their full-blooded performances: here they revel exuberantly in the music's operatic ...
» More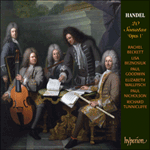 Handel: 20 Sonatas Op 1
The twenty sonatas on this recording show Handel writing for the professional musicians of his London opera orchestra; they demand considerable skill and stamina both from the soloist and the continuo. These are among the most attractive Baroque ...
» More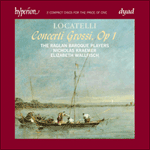 Locatelli: Concerti Grossi Op 1
The concerto grosso form was popularized by Corelli, and Locatelli's Op 1 is a marvellous example of the genre, heard here in ravishing performances.
» More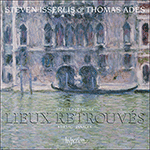 Lieux retrouvés – Music for cello & piano
This recording presents Britain's best-loved cellist in partnership with a composer and pianist of genius. It features classic works by Liszt, Fauré and Janácek, and music written for Steven Isserlis by György Kurtág and Thomas Adès himself.
» More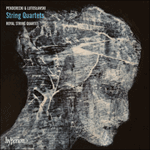 Penderecki & Lutosławski: String Quartets
This wonderful young Polish ensemble continue their exploration of the string quartet repertoire of their homeland with this album of music by two giants of the twentieth century.
» More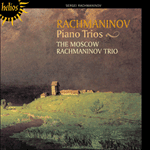 Rachmaninov: Piano Trios
The early completed chamber works of Rachmaninov make a fascinating group—all written before the composer was twenty-one, they are wholly characteristic and by no means immature. The Moscow Rachmaninov Trio show great insight into the composer and ...
» More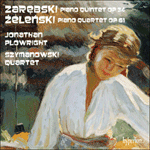 Zarębski: Piano Quintet; Żeleński: Piano Quartet
Two important works from 19th-century Poland, in quality equivalent perhaps to Dvořák and Brahms, but unknown outside their native country. The Szymanowski Quartet—half Polish, half Ukrainian—and honorary Pole Jonathan Plowright are ideal performe ...
» More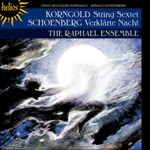 Korngold: String Sextet; Schoenberg: Verklärte Nacht
These two works, so eminently suited as concert partners, disappeared after Hitler came to power. In this recording, two of the finest examples of the string sextet repertoire have been re-united.
» More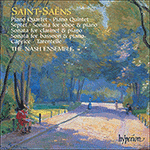 Saint-Saëns: Chamber Music
'This is a set of sheer delight: let's hear it for imaginative conservatism' (Gramophone)
'These are full-blooded performances, packed with energy and colour, and every corner is turned under complete control' (BBC Music Magazine)
» More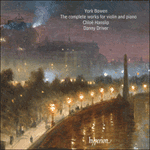 Bowen: The complete works for violin and piano
Young virtuoso Chloë Hanslip and York Bowen specialist Danny Driver present Bowen's complete works for violin and piano. Many of these works have never been recorded before, and have been excavated from the archives by Driver himself. This double ...
» More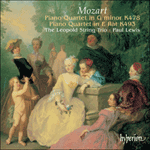 Mozart: Piano Quartets
'It is in fact clear from the opening that this is a performance to reckon with, exemplified by its careful measured tempo, its poise and its subtle h ...
'For freshness, insight and sheer beauty of tone and phrase, this new disc takes the palm … it's pure joy from first to last and I urge you to ad ...
» More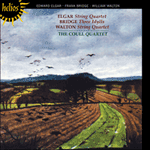 Elgar: String Quartet; Bridge: Idylls; Walton: String Quartet
'Eloquent and sensitive performances of some of the finest British chamber works of our century' (BBC Music Magazine)
'Outstandingly beautiful playing … of beguiling sensitivity and exhilaration' (CDReview)
» More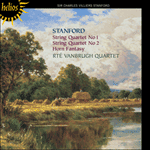 Stanford: String Quartets Nos 1 & 2
The RTÉ Vanbrugh Quartet perform two of Stanford's eight string quartets with rare sensitivity and natural eloquence. The Horn Fantasy is dramatic, compelling and flawlessly written for the genre (a rare combination of instruments and quite possi ...
» More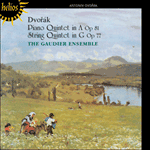 Dvořák: Piano Quintet & String Quintet
The two works recorded here come from different periods in Dvořák's career. In both works he achieves a remarkable fluency, with five instruments operating as consistent equals and in harmonious unity and balance.
» More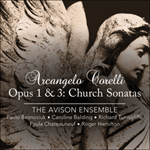 Corelli: Sonate da chiesa Opp 1 & 3
The final recording in The Avison Ensemble's welcome undertaking to record Corelli's complete chamber music in celebration of the 300th anniversary of the composer's death.
» More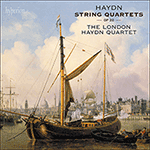 Haydn: String Quartets Op 20
Haydn's remarkable Opus 20 quartets are rightfully regarded as landmarks in the history of the string quartet. The six works are all individual masterpieces, revealing astonishing consistency and a huge variety of form and style, contrasting dynam ...
» More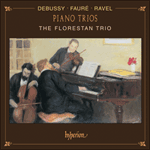 Debussy, Fauré & Ravel: Piano Trios
'A delightful grouping of French trios from the Gramophone Award-winning Florestan's, who breathe fresh life into these works … top of my list' ( ...
'It's a lovely recital; I've never been so convinced that the Debussy's worth hearing, and the Ravel is full of delicate delights.' (BBC Music Magazine)
» More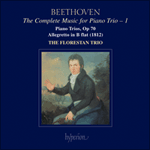 Beethoven: The Complete Music for Piano Trio, Vol. 1
'A recording that immediately, from the first impetuous bars of Op 70 No 1, feels just right' (Gramophone)
'For an exhilarating sense of live music-making, of players constantly challenging and coaxing each other to new insights, these irresistible performa ...
» More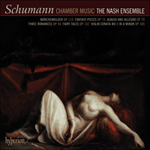 Schumann: Chamber Music
Schumann's late chamber works include a collection of exquisite short pieces scored for more unusual solo instruments—viola, horn, clarinet, oboe—which the composer wrote with specific players in mind. While they are often performed in Schumann's ...
» More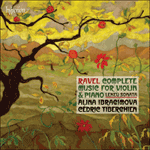 Ravel: Complete music for violin & piano
Maurice Ravel's mature works for violin and piano have established a central place in the core recital repertoire and are considered among the most popular of the genre. These diverse works acknowledge the influences of a range of musical styles f ...
» More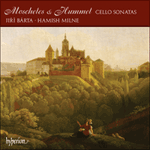 Moscheles & Hummel: Cello Sonatas
'With such strong, sympathetic playing and clear, carefully-balanced recordings this Hyperion disc is a must for adventurous cellists and listeners al ...
'Following its delightful versions of his piano concerti, led from the keyboard by Howard Shelley, Hyperion continues its championship of Moscheles's ...
» More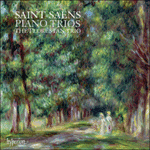 Saint-Saëns: Piano Trios
'Well, the Florestan Trio have done it again—if this disc doesn't at least win a Gramophone Award nomination, I'll eat my hat. Indeed, such is ...
'The Florestan's rhythmic verve, subtle shading and luminous, sparkling textures (pianist Susan Tomes's cascading fingerwork a constant delight) catch ...
» More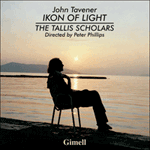 Tavener: Ikon of Light
'John Tavener created an early reputation as both prodigy and agent provocateur with large-scale unconventional works. Following his conversion to the Orthodox Church his music became inspired by its liturgical and mystical texts. The results of t ...
» More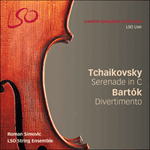 Tchaikovsky: Serenade; Bartók: Divertimento
Led from the violin by brilliant virtuoso and LSO leader Roman Simović, the LSO String Ensemble offers its first recording of Tchaikovsky's graceful Serenade and the lively Bartók Divertimento.
» More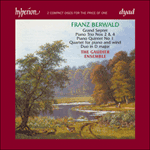 Berwald: Chamber Music
'I can't imagine [Susan Tomes's] playing will be surpassed in its sense of style and finesse. Much the same must be said of The Gaudier Ensemble who a ...
'It is all hugely enjoyable and well recorded, with very present and finely detailed sound. Recommended with enthusiasm' (Gramophone)
» More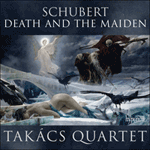 Schubert: Death and the Maiden
'The Takács have the ability to make you believe that there's no other possible way the music should go, and the strength to overturn preconceptions t ...
'Schubert's two most accessible quartets receive interpretations on this disc which are as near ideal as one is ever likely to hear' (BBC Music Magazine)
» More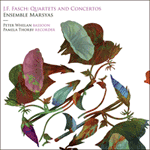 Fasch: Quartets and Concertos
Late Baroque master Johann Fasch's finest chamber music is presented by Ensemble Marsyas in vigorous performances which fully demonstrate why the man and his music were so appreciated in his own lifetime.
» More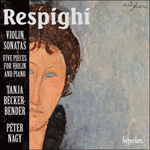 Respighi: Violin Sonatas
A popular orchestral composer is seen in a more intimate light in this fascinating release of music for violin and piano, performed by an admired German virtuoso whose previous recordings for Hyperion have been received with the highest critical a ...
» More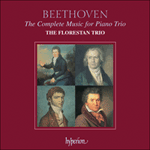 Beethoven: The Complete Music for Piano Trio
Each instalment of The Florestan Trio's Beethoven Piano Trio cycle was rapturously received. Now reissued as a special-price box-set, this superb series of benchmark recordings should not be missed.
» More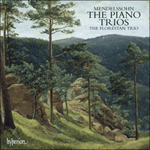 Mendelssohn: The Piano Trios
'Should give the lie to the cliché that Mendelssohn's genius declined irredeemably after the brilliance of youth. While always keeping the potentially ...
'What immediately impresses about these performances by the Florestan Trio is the lightness and clarity of the playing, with Susan Tomes characteristi ...
» More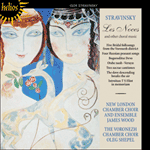 Stravinsky: Les Noces & other choral works
Stravinsky's choral work Les Noces—the epitome of his 'Russian' style—is placed in context in this recording where the New London Chamber Choir are joined by the Voronezh Chamber Choir who bring an authentic Russian sound to the ensemble.
» More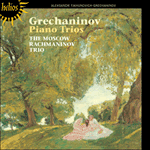 Grechaninov: Piano Trios
'Such an innocent exuberance as well as an amiable lyrical impulse that it is hard not to find the music easy on the ear, especially in such infectiou ...
'The Moscow Rachmaninov Trio make a convincing argument for this overlooked repertoire' (The Observer)
» More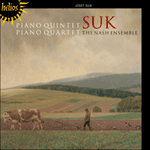 Suk: Piano Quintet & Piano Quartet
A fascinating disc of chamber music from a composer who is only now fully emerging from Dvořák's shadow. The Nash Ensemble plays with its habitual skill and sensitivity, and individual players are given the chance to demonstrate their remarkable v ...
» More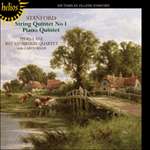 Stanford: Piano Quintet & String Quintet No 1
The RTÉ Vanbrugh Quartet, with the support of Garth Knox (viola) and Piers Lane (piano), revive two of the strongest of Stanford's neglected chamber works with this recording of his String Quintet No 1 and Piano Quintet.
» More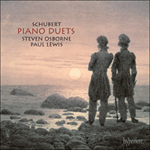 Schubert: Piano Duets
Schubert is unusual and indeed unique among composers in that some of his greatest works are written for piano duet. The most celebrated of these pieces, the Fantasie in F minor, with its austere yet heartbreaking opening melody and dramatic doubl ...
» More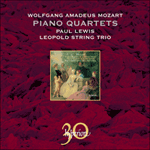 Mozart: Piano Quartets
'It is in fact clear from the opening that this is a performance to reckon with, exemplified by its careful measured tempo, its poise and its subtle h ...
'For freshness, insight and sheer beauty of tone and phrase, this new disc takes the palm … it's pure joy from first to last and I urge you to ad ...
» More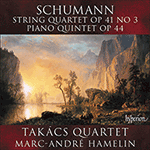 Schumann: String Quartet & Piano Quintet
The peerless Takács Quartet, recently nominated for a
Gramophone
award for their second disc of Brahms's string quartets, continue their fêted exploration of the Romantic chamber music tradition with this disc of Schumann. The Takács Quarte ...
» More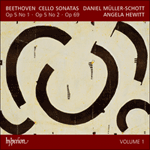 Beethoven: Cello Sonatas, Vol. 1
Angela Hewitt has taken time out from her impossibly busy solo concert schedule to record a dazzling chamber disc with one of the greatest young cellists of today. Daniel Müller-Schott's rise to fame has been well documented in the world's press. His ...
» More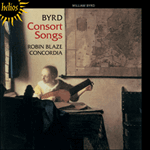 Byrd: Consort Songs
Here is a fine recording to draw the listener into the richly layered world of Queen Elizabeth I. This music makes the highest vocal demands: demands far exceeded in the glorious singing of Robin Blaze.
» More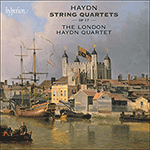 Haydn: String Quartets Op 17
Haydn's String Quartets Op 17 were written during his most effusively productive period, during his tenure in the service of the Esterházy family, where he had a magnificent group of musicians at his disposal. These string quartets mark Haydn's em ...
» More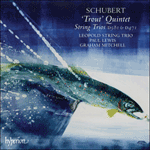 Schubert: 'Trout' Quintet
'Beautifully recorded, with excellent balance and a warm, intimate sound. High spirits and poetry are given equal attention' (Gramophone)
'The Trout is played with sweetness and lyricism … the Leopold and friends allow very few clouds in this sunniest of pieces … it make ...
» More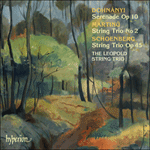 Dohnányi, Schoenberg & Martinů: String Trios
'The Leopold Trio have their own strengths, not least a warm, pooled tone, a relaxed demeanour and an ability to search out the subtler aspects of the ...
'This warmly engineered recording from the Leopold String Trio must rank amongst the finest ever committed to disc, the players relishing every opport ...
» More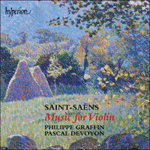 Saint-Saëns: Music for violin and piano
'listen to this wonderful new disc from Philippe Graffin and Pascal Devoyon. From the turbulent emotions of the opening to the furiously driven moto ...
'Fresh from the extraordinary success of his Saint-Saëns concertos, Philippe Graffin proves even more alluring in the French master's chamber music. T ...
» More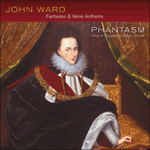 Ward: Fantasies & Verse Anthems
Featuring ambitious and accomplished music for voices and viols, this new album from the award-winning Phantasm offers a privileged glimpse of a special moment in English music history.
» More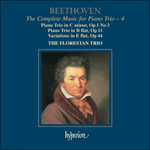 Beethoven: The Complete Music for Piano Trio, Vol. 4
'This completes the Florestan Trio's Beethoven series. I've been impressed throughout by their thoughtfulness, the way each passage is presented to ma ...
'This final instalment of the Florestan Trio's complete Beethoven cycle is every bit as impressive as its predecessors … No one who's been follow ...
» More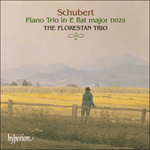 Schubert: Piano Trio D929
'Another superb performance then, penetrating, yet full of spirited spontaneity' (Gramophone)
'the ensemble has at last released its eagerly awaited performance of the great E flat … the players' clarity of vision in the long first movemen ...
» More
Franck & Rachmaninov: Cello Sonatas
'An unalloyed joy … the joy they take in each other's playing is infectious, and if this doesn't win a few more awards I'll eat my CD player' (Th ...
'Steven Isserlis and Stephen Hough give a serene and eloquent performance' (Gramophone)
» More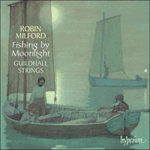 Milford: Fishing by Moonlight
'This is music for an English summer evening, with a glass of wine to hand—rewarding in its unpretentious, melodious, nicely crafted way; especially w ...
'The performances by Guildhall Strings are energetic and precise. Though a relatively small ensemble of 11 strings, they possess a Protean ability to ...
» More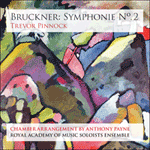 Bruckner: Symphony No 2
Historical performance pioneer Trevor Pinnock conducts the Royal Academy of Music Soloists Ensemble in the premiere recording of Anthony Payne's new chamber arrangement of Bruckner's second symphony.
» More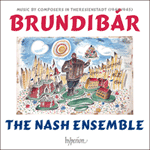 Brundibár
The Nash Ensemble presents a programme of works written at the transit camp Theresienstadt by four Jewish composers who went on to be killed by the Nazis and their music forgotten. In recent years it has begun to be performed again and its extraor ...
» More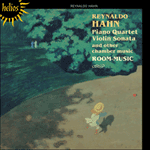 Hahn: Chamber Music
'This is Hyperion at its best—backing a new, imaginative group in little-known, high-quality repertoire with its customary standards of presentation a ...
'A highly rewarding and beautifully recorded recital' (International Record Review)
» More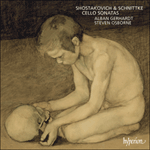 Shostakovich & Schnittke: Cello Sonatas
'It is done with trememdous drama and conviction and a dynamic range that will challenge your ears and speakers' (American Record Guide)
'Schnittke is Shostakovich's successor in life, art and on this CD. Gerhardt and Osborne play the finale of the older composer's sonata with a beautif ...
» More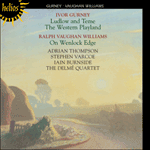 Gurney: Ludlow and Teme & The Western Playland; Vaughan Williams: On Wenlock Edge
'Adrian Thompson's superb performance … is a clear first choice' (BBC Music Magazine Top 1000 CDs Guide)
'A recording to cherish' (Gramophone)
» More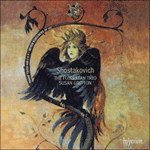 Shostakovich: Piano Trios & Songs
The Florestan Trio performs an all-Shostakovich programme comprising the two piano trios and the Seven Romances on Poems of Alexander Blok, for which the trio is joined by the glorious soprano voice of Susan Gritton. Piano Trio No 2 is one of the ...
» More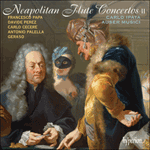 Neapolitan Flute Concertos, Vol. 2
A second volume of flute concertos from eighteenth-century Naples from period band Auser Musici. Their first album of this repertoire was particularly praised for the beautiful and lively playing of flautist Carlo Ipata, and for the discovery of t ...
» More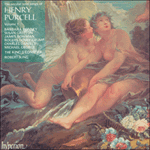 Purcell: Secular solo songs, Vol. 1
'An auspicious launch to a project that will probably have no real competiton for years to come; I recommend it heartily' (Fanfare, USA)
'An exceptional recording with consummate singing and playing which is worthy of pride of place in any vocal collection' (CDReview)
» More