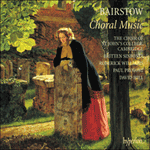 Bairstow: Choral Music
'An excellent disc in regard both to the standard of performance and to the selection of Bairstow's music. And to that should be added straight away t ...
'His anthems and services … are treasured within the church. Their touch is sure, and their word-setting is impeccable … Bairstow could hard ...
» More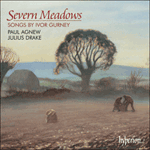 Gurney: Severn Meadows & other songs
'Another fine addition to the Hyperion treasure-house of vocal recordings' (The Penguin Guide to Compact Discs)
'If … at the very thought of hazy June fields, your eyes mist up or you feel a lump in the throat, then this record is for you. On it, the tenor ...
» More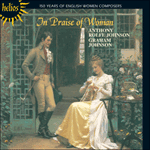 In praise of Woman
'Another delightful disc. They couldn't have more perceptive or loving or enthusiastic interpreters … unreservedly recommended' (Gramophone)
'An impressive and delightful disc … his unusual and appealing repertoire makes an exceptionally appealing recital' (BBC Music Magazine)
» More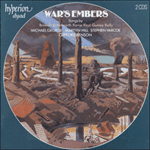 War's Embers
'An indispensable collection for those who know the repertoire; a revelation to those who do not' (Gramophone)
'If you enjoy English song, this set is a must … The singers are Britain's best, and their excellence is matched by the accompaniments of Cliffor ...
» More