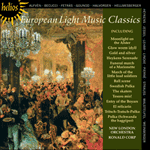 European Light Music Classics
One of Ronald Corp and the New London Orchestra's most beloved albums: fifteen gems of the light music repertoire from across Europe.
» More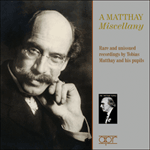 A Matthay Miscellany – Rare and unissued recordings by Tobias Matthay and his pupils
This final volume of 'The Matthay Pupils' presents most of his remaining students who left recordings, as well as the few discs Matthay himself made. Of particular interest is a selection from the almost unknown AFMC label which was affiliated to ...
» More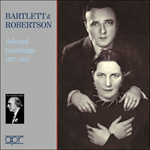 Bartlett & Robertson – Selected recordings, 1927-1947
Ethel Bartlett and Rae Robertson both studied at the Royal Academy of Music with Tobias Matthay in the 1910s. They were married in 1921 and a few years later established a two-piano duo, which quickly became the first such team to achieve truly in ...
» More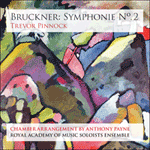 Bruckner: Symphony No 2
Historical performance pioneer Trevor Pinnock conducts the Royal Academy of Music Soloists Ensemble in the premiere recording of Anthony Payne's new chamber arrangement of Bruckner's second symphony.
» More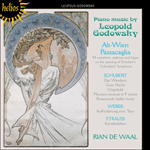 Godowsky: Piano Music
'A musical as well as a technical revelation … de Waal's virtuosity is awe-inspiring, and he's complemented throughout by a beautifully natural a ...
'This disc is amazing … wild stuff, to which Rian de Waal does ample justice' (BBC Music Magazine)
» More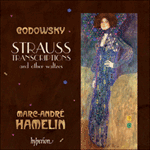 Godowsky: Strauss transcriptions & other waltzes
Marc-André Hamelin's programme is mostly devoted to Godowsky's works based on themes by Johann Strauss II and includes Godowsky's finest reflections on the Waltz King. In these transcriptions, Godowsky elevated the art of the piano paraphrase to a hi ...
» More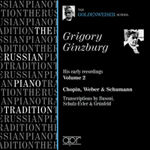 Grigory Ginzburg – His early recordings – 2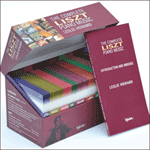 Liszt: Complete Piano Music
Leslie Howard's recordings of Liszt's complete piano music, on 99 CDs, is one of the monumental achievements in the history of recorded music. Remarkable as much for its musicological research and scholarly rigour as for Howard's Herculean piano p ...
» More
Liszt: The complete music for solo piano, Vol. 56 – Rarities, Curiosities, Album Leaves and Fragments
'As a guide to this cornucopia Leslie Howard could hardly be bettered' (BBC Music Magazine)
'All kinds of fascinating morsels … there is much here to interest any admirer of this remarkable and prolific composer' (The Penguin Guide to Co ...
» More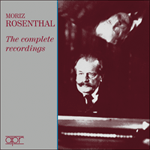 Moriz Rosenthal – The complete recordings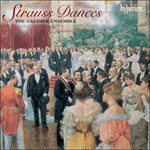 Strauss Dances
'Played with a controlled panache that adds extra fizz to the music's already infectious gaiety' (Classic FM Magazine)
'The Gaudier Ensemble regularly wins rave reviews here and elsewhere. This disc easily sustains their reputation as ideal in every way. Sad must be th ...
» More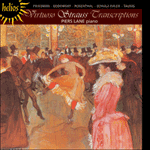 Strauss Waltz Transcriptions
'Once again Piers Lane demonstrates his supreme virtuosity and brilliant technique (at times it is quite unbelievable that only ten fingers are at wor ...
'Spectacular, pure confectionery of the highest possible quality. Excellent sound, first-rate notes. In sum, Want List material … enormous good f ...
» More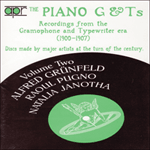 The Piano G & Ts, Vol. 2 – Alfred Grünfeld, Raoul Pugno & Natalia Janotha