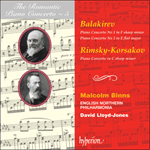 Balakirev & Rimsky-Korsakov: Piano Concertos
'These three works make an excellent programme … all in all an admirably conceived and executed disc' (Gramophone)
'Binns makes a strong case for all three works playing them superbly' (Fanfare, USA)
» More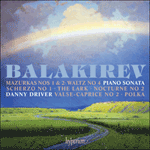 Balakirev: Piano Sonata & other works
Pianist Danny Driver has garnered overwhelming critical praise for his previous discs for Hyperion. For his latest disc, he turns to one of the giants of the Russian piano world. Balakirev's Piano Sonata in B flat minor is a major achievement of t ...
» More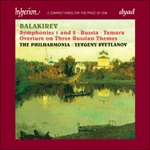 Balakirev: Symphonies & Symphonic Poems
'The performances bring more beautiful playing from The Philharmonia' (The Penguin Guide to Compact Discs)
'Un doble álbum de esucha agradabilisima' (Musica, Italy)
» More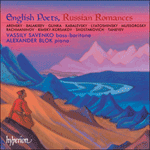 English Poets, Russian Romances
'Russian composers have set many English poems to music, and here we have some of the best' (Classic FM Magazine)
'Even more impressive than their two previous collections … a CD that merits a very strong recommendation' (Fanfare, USA)
» More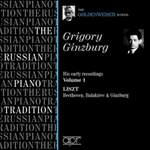 Grigory Ginzburg – His early recordings – 1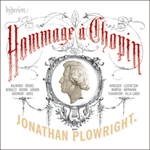 Hommage à Chopin
2010 sees the 200th anniversary of Chopin's birth, and among the many celebratory recordings, this disc will stand out as an historic record of the composer's extraordinary influence and legacy. A fascinating selection of hommages are represented ...
» More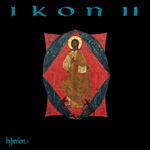 Ikon, Vol. 2
In 1997, the Holst Singers and Stephen Layton produced a disc that immediately became a cult classic and a best-seller. 'Ikon', a selection of great Russian choral music from the 19th century, dazzled with its grand, opulent beauty. Now the same f ...
» More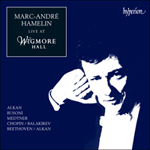 Marc-André Hamelin live at Wigmore Hall
'Some of the most astonishing playing of the decade' (BBC Music Magazine Top 1000 CDs Guide)
'Titanic … awe-inspiring … truly phenomenal … A disc I cannot recommend too highly. Buy it!' (Gramophone)
» More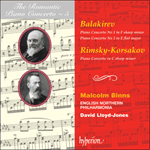 Rimsky-Korsakov & Balakirev: Piano Concertos
'These three works make an excellent programme … all in all an admirably conceived and executed disc' (Gramophone)
'Binns makes a strong case for all three works playing them superbly' (Fanfare, USA)
» More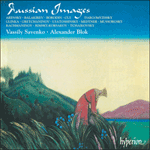 Russian Images, Vol. 1
'Savenko is a suave and accomplished singer, his phrasing beautifully shaped. Beautiful and evocative songs' (BBC Music Magazine)
'Vassily Savenko is something rather special … superb recital exploring a wide repertoire … An ideal introduction to the wealth of Russian s ...
» More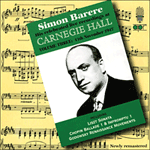 Simon Barere – His celebrated live recordings at Carnegie Hall, Vol. 3 – 11 November 1947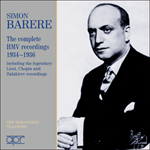 Simon Barere – The complete HMV recordings 1934–1936