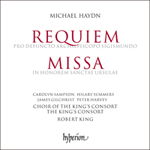 Haydn: Requiem
'A good version of the Requiem appeared last year … but this new one has the edge, in the sharpness of the orchestral contribution (the crucial b ...
'The booklet note by King covers useful ground. On the music King is very good, making numerous shrewd observations and conveying the enthusiasm that ...
» More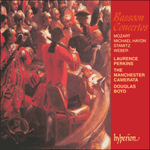 Bassoon Concertos
'A delightful and generous collection' (Gramophone)
'Dazzling. Hyperion's perceptive talent-spotting has produced a charming disc from performers virtually new to the catalogue – unreservedly recommend ...
» More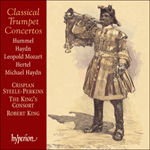 Classical Trumpet Concertos
'A pioneering and generous enterprise deserving plaudits galore' (Gramophone)
'The stylish and spirited playing soon engages 21st-century ears' (Classic FM Magazine)
» More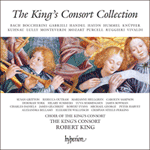 The King's Consort Collection