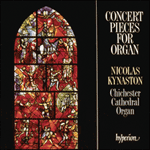 Concert Pieces for Organ
'Performances of matchless stature and authority. This is an outstanding recording in every respect' (Gramophone)
» More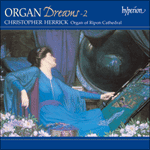 Organ Dreams, Vol. 2
'Another fine collection of varied organ works. Thoroughly enjoyable and strongly recommended … a beautifully chosen selection … magical' (G ...
'Brilliantly played by this much-fêted player' (Choir & Organ)
» More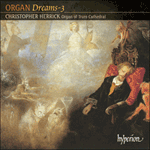 Organ Dreams, Vol. 3
'A beautiful sense of intimacy and privacy pervades; nothing is hurried, nothing overdone … This is a superb disc' (Gramophone)
'the programming works exceptionally well … Herrick gives a compelling performance' (BBC Music Magazine)
» More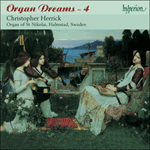 Organ Dreams, Vol. 4
'Whether your dreams are of the nocturnal or day variety there is plenty to enjoy on this fastidiously engineered disc; Herrick's playing is strong on ...
'as ever, an enterprisingly devised selection of music, excellently performed on a pristine instrument. And, by the way, the quality of the recording ...
» More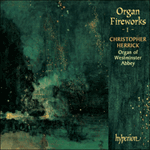 Organ Fireworks, Vol. 1
'If you want only one CD of a grand organ this has to be it' (Gramophone)
'A tour de force' (The Penguin Guide to Compact Discs)
» More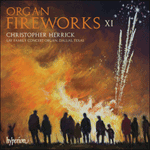 Organ Fireworks, Vol. 11
'As we have come to expect from Christopher Herrick and Hyperion everything is done to the highest standard. The varied and exciting programme is conv ...
'Christopher Herrick is his usual inimitable self, combing a sense of fun with a spontaneous grandeur which is at times, totally arresting. The listen ...
» More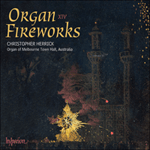 Organ Fireworks, Vol. 14
Herrick presents a cornucopia of virtuoso delights, opening with a bang with Lemare's transcription of the Grand March from Aida, given a new sheen by Herrick himself. Other works include pieces by living composers Iain Farrington and Paul Spicer, ...
» More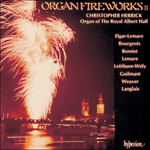 Organ Fireworks, Vol. 2
'The most stunning recording of this organ ever made. Buy it!' (Organists' Review)
'What a joy for organ fanciers' (Which CD)
» More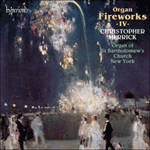 Organ Fireworks, Vol. 4
'Hyperion's organ recordings are in a class of their own, and this wonderfully mixed bag of goodies … represents unparalleled value for money. I ...
'Herrick's performances need no recommendation to those already acquainted with his dazzling skills' (The Good CD Guide)
» More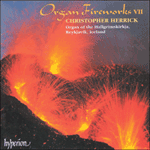 Organ Fireworks, Vol. 7
'This performance [Reubke] surpasses any version yet to appear on CD. I can't think of any other organ record which I've found so unfailingly magnific ...
» More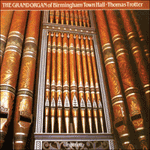 The Grand Organ of Birmingham Town Hall
'A blazing triumph! Marvellous stuff!' (Gramophone)
» More