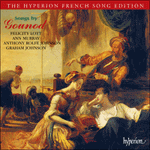 Gounod: Songs
'Exemplary … enchanting … ravishingly sung' (The Daily Telegraph)
'Superb … perfection … Best of the year' (The Sunday Times)
» More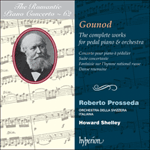 Gounod: The complete works for pedal piano & orchestra
The Romantic Piano Concerto series reaches 62 and makes an interesting (although temporary) departure: these four works are for pedal piano. Italian pianist Roberto Prosseda, who gave the first modern performance of Gounod's Concerto for pedal pia ...
» More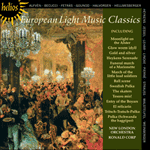 European Light Music Classics
One of Ronald Corp and the New London Orchestra's most beloved albums: fifteen gems of the light music repertoire from across Europe.
» More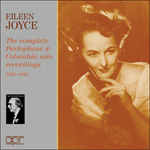 Eileen Joyce – The complete Parlophone & Columbia solo recordings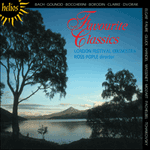 Favourite Classics
'This is indeed a CD with the most popular tunes in the classic repertoire' (Interval)
'As a CD to lift the spirits … it would be hard to beat' (Contemporary Review)
» More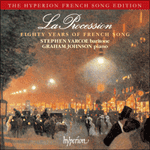 La Procession
'This generously-filled disc will afford many, many quarts d'heure of pleasure' (Gramophone)
» More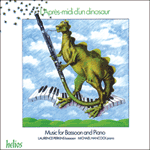 L'Après Midi d'un Dinosaur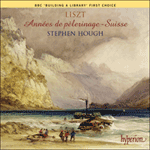 Liszt: Années de pèlerinage – Suisse
'It's clear that Stephen Hough has technically and spiritually digested the first book of Années de pèlerinage to the extent that he can risk p ...
'Stephen Hough handles this more intimate side of Liszt admirably, with playing of great expressive warmth … as a bonus, Hough throws in Liszt's ...
» More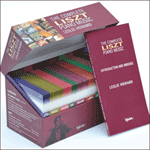 Liszt: Complete Piano Music
Leslie Howard's recordings of Liszt's complete piano music, on 99 CDs, is one of the monumental achievements in the history of recorded music. Remarkable as much for its musicological research and scholarly rigour as for Howard's Herculean piano p ...
» More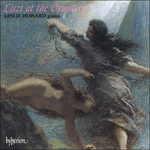 Liszt: The complete music for solo piano, Vol. 17 – Liszt at the Opera II
'There are riches galore here … Howard, as with every volume so far, brings to the recording studio the excitement of a live performance while ne ...
» More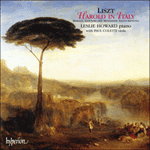 Liszt: The complete music for solo piano, Vol. 23 – Harold in Italy
'Howard joue tout cela avec beaucoup de raffinement et un vrai sens du châtoiement sonore. De belles découvertes' (Répertoire, France)
» More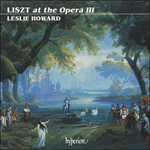 Liszt: The complete music for solo piano, Vol. 30 – Liszt at the Opera III
'Another valuable instalment in Howard's vast trek through Liszt's piano music' (Classic CD)
» More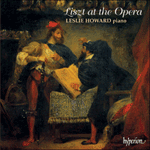 Liszt: The complete music for solo piano, Vol. 6 – Liszt at the Opera I
'Outstanding' (CDReview)
'Leslie Howard domine avec beaucoup de chic le barrage technique des difficultés pianistiques' (EcouterVoir, France)
» More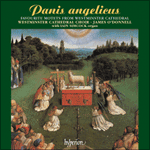 Panis angelicus
'A beautiful disc of sacred motets from one of this country's finest choirs' (Classic FM Magazine)
'What can one say? A feast beyond all dreams. Guaranteed to please' (Organists' Review)
» More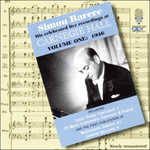 Simon Barere – His celebrated live recordings at Carnegie Hall, Vol. 1 – 1946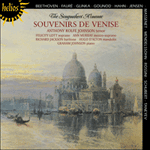 Souvenirs de Venise
'This fizzing multilingual Venetian 'Souvenir' slips down as gratefully as Prosecco on a hot day' (BBC Music Magazine)
'This is a good chance to hear one of the world's finest and most versatile tenors accompanied by one of the world's leading accompanists' (American R ...
» More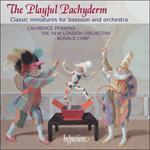 The Playful Pachyderm
'… one of the jolliest CDs to have crossed my desk in ages … the indefatigable Perkins has assembled some genuine rarities for our delight' (The ...
'Perkins is a compelling advocate of the instrument, not only in his painstaking work as orchestrator and arranger, and his enthusiastic and well-rese ...
» More