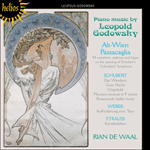 Godowsky: Piano Music
'A musical as well as a technical revelation … de Waal's virtuosity is awe-inspiring, and he's complemented throughout by a beautifully natural a ...
'This disc is amazing … wild stuff, to which Rian de Waal does ample justice' (BBC Music Magazine)
» More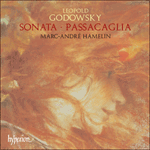 Godowsky: Sonata & Passacaglia
'Hamelin's performance is a magnificent achievement … All lovers of Godowsky's magic will snap up this finely recorded album' (Gramophone)
'Breathtakingly brilliant … Marc-André Hamelin proves not only that it's possible, but that it's definitely worth the effort. Revelatory' (BBC Mu ...
» More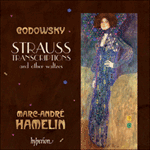 Godowsky: Strauss transcriptions & other waltzes
Marc-André Hamelin's programme is mostly devoted to Godowsky's works based on themes by Johann Strauss II and includes Godowsky's finest reflections on the Waltz King. In these transcriptions, Godowsky elevated the art of the piano paraphrase to a hi ...
» More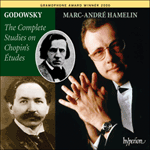 Godowsky: The Complete Studies on Chopin's Études
'Rarely can such a gargantuan task—truly a labour of Hercules—have been accomplished with such strength, grace and agility, with an ease bordering on ...
'This is probably the most breathtaking piano recording I've ever heard. It's exceptional, not only for Hamelin's pianistic perfection—staggering in i ...
» More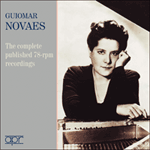 Guiomar Novaes – The complete published 78-rpm recordings
This double album draws together for the first time all the published 78-rpm recordings made by Brazilian Guiomar Novaes. She is better known today for her later recordings from the LP era, but these early miniatures, recorded between 1919 and 194 ...
» More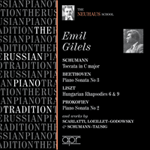 Emil Gilels – Schumann, Beethoven, Liszt & Prokofiev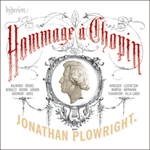 Hommage à Chopin
2010 sees the 200th anniversary of Chopin's birth, and among the many celebratory recordings, this disc will stand out as an historic record of the composer's extraordinary influence and legacy. A fascinating selection of hommages are represented ...
» More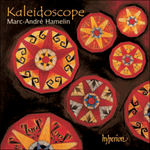 Kaleidoscope
'Hamelin's performances are a wonder of brilliance and refinement. The recordings are superb, Jeremy Nicholas's notes a mine of informative titbits. I ...
'This collection of virtuoso encores by mostly forgotten pianist-composers is simply sensational' (The Sunday Times)
» More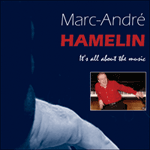 Marc-André Hamelin – It's all about the music
'There's no doubt about Hamelin's superb artistry, or the extraordinary inventiveness of his programming… Hamelin is the most poetic of virtuoso players and his musical refinement is a constant feature of a recital which includes some extremely di ...
» More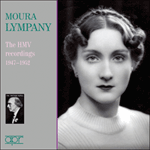 Moura Lympany – The HMV Recordings, 1947-1952
Moura Lympany (1916-2005) was the last of the major Matthay pupils and she started working with him in 1937 when he was already 79. In 1938 she shot to international fame when she came second to Emil Gilels in the Queen Elisabeth competition. A br ...
» More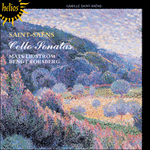 Saint-Saëns: Cello Sonatas
'A dramatic dialogue of considerable power … an enthusiastic recommendation' (Gramophone)
'These artists radiate total conviction and a life-enhancing vitality and sensitivity' (The Penguin Guide to Compact Discs)
» More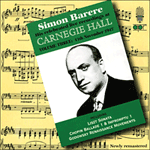 Simon Barere – His celebrated live recordings at Carnegie Hall, Vol. 3 – 11 November 1947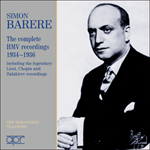 Simon Barere – The complete HMV recordings 1934–1936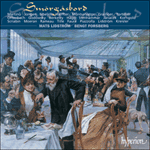 Smörgasbord
'Plenty to enjoy here' (Gramophone)
'Unexpected pleasures' (BBC Music Magazine)
» More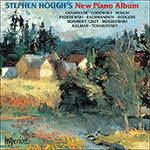 Stephen Hough's New Piano Album
'the pianist's giddy romp through 'The Carousel Waltz' is a tour de force that brilliantly recaptures both the tender and tough … The unadorned R ...
'a world of musical enchantment where artifice and sentiment are distinct virtues … Hough's deftly fingered ornamental tracery [Liszt] … ton ...
» More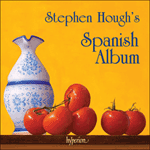 Stephen Hough's Spanish Album
'Hough is one of Britian's best-kept cultural secrets; a pianist of such sophistication he will, I suspect, by the end of his career be able to be men ...
'I cannot imagine many piano lovers failing to fall for this delectable and all-too-brief collection of impressions, portraits and postcards. If you a ...
» More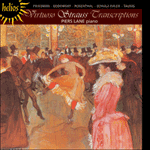 Strauss Waltz Transcriptions
'Once again Piers Lane demonstrates his supreme virtuosity and brilliant technique (at times it is quite unbelievable that only ten fingers are at wor ...
'Spectacular, pure confectionery of the highest possible quality. Excellent sound, first-rate notes. In sum, Want List material … enormous good f ...
» More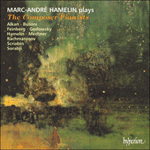 The Composer-Pianists
'Everything is of the most absorbing interest; everything is impeccably performed. Irresistible for pianists, this disc should be in every musician's ...
'Staggering feats of bravura with an effortless insouciance that defies belief. A collector's item, without doubt' (The Sunday Times)
» More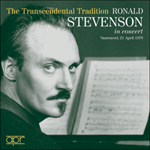 The Transcendental Tradition