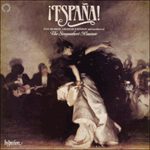 ¡España!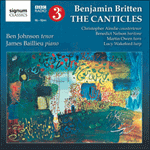 Britten: The Canticles
'The supporting performers are well chosen. Abraham and lsaac opens with Johnson and countertenor Christopher Ainslie, judiciously placed by th ...
'One of the more interesting of the tide of Britten centenary tributes, The Canticles features the five vocal settings composed at various poin ...
» More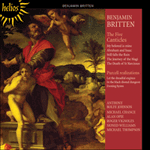 Britten: The Five Canticles
'Rolfe Johnson is in superb voice … this disc is an outstanding example of his artistry' (Gramophone)
'A superlative Hyperion disc … most notable is the Hyperion team presided over by Anthony Rolfe Johnson, whose 1991 recording has become one of t ...
» More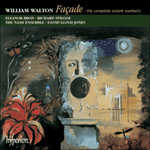 Walton: Façade
'Eleanor Bron and Richard Stilgoe make an excellent pair of reciters, and the recoding in a natural acoustic balances them well. [Stilgoe] is the most ...
'The Nash, as one would expect, is second to none in this music, extracting every last whiff of wit and textural audacity' (BBC Music Magazine)
» More