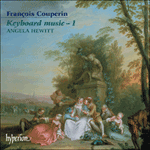 Couperin: Keyboard Music, Vol. 1
'By turning her attention to these works, Angela Hewitt may succeed in reviving and popularising Couperin's enchanting music as no modern-day harpsich ...
'Hewitt bridges the gulf between studio and home listener with uncanny directness. An outstanding disc' (BBC Music Magazine)
» More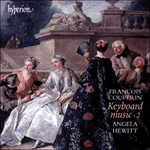 Couperin: Keyboard Music, Vol. 2
'Hewitt's playing is equally representative of her general approach to his music. Her touch is amazingly light, incredibly crisp and alert to the pos ...
'For someone of Angela Hewitt's pulling power to invite her fans so enticingly down so unfashionable a path—a poncy ancien régime twiddler? An ...
» More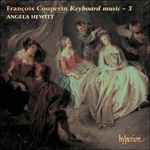 Couperin: Keyboard Music, Vol. 3
'Angela Hewitt works her magic on the most instrument-specific of the French grand siècle harpsichordists, not least by respecting rather than ...
'First, the bad news. This third splendid selection of Couperin's keyboard music from Angela Hewitt is reported to be the last in the series. The good ...
» More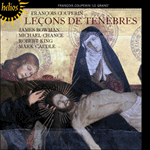 Couperin: Leçons de Ténèbres
Couperin's Trois Leçons de Ténèbres are intensely personal works, depicting the prophet Jeremiah's bitter anguish in settings that are quite unique.
» More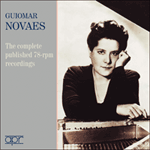 Guiomar Novaes – The complete published 78-rpm recordings
This double album draws together for the first time all the published 78-rpm recordings made by Brazilian Guiomar Novaes. She is better known today for her later recordings from the LP era, but these early miniatures, recorded between 1919 and 194 ...
» More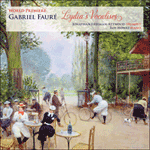 Fauré: Lydia's Vocalises
This is the premiere recording of Fauré's complete Vocalises, a thirty-strong collection which has lain undiscovered for over a hundred years. Written when Fauré was Director of the Paris Conservatoire, these exquisite vignettes find new life in t ...
» More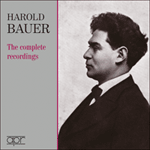 Harold Bauer – The complete recordings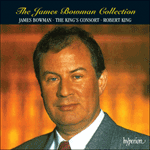 The James Bowman Collection
'The James Bowman Collection' deserves the strongest and warmest of recommendations … This is glorious music-making and deserves the widest possible hearing' (The Daily Telegraph)

'La intensa expresividad, la técnica y el color de la voz d ...
» More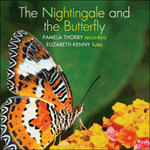 The Nightingale and the Butterfly
Pamela Thorby teams up with renowned lutenist Elizabeth Kenny for her fourth solo album on Linn, a sparkling exploration of French Baroque music.
» More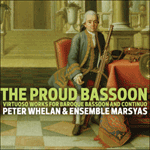 The Proud Bassoon
'The Proud Bassoon' marks the debut solo recording of Peter Whelan, singled out for praise in his performances with the Scottish Chamber Orchestra and Ensemble Marsyas.
» More