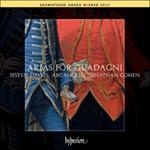 Arias for Guadagni
British countertenor Iestyn Davies is one of the fastest rising stars on the concert and opera circuit. For this selection of arias written for Gaetano Guadagni, the first 'modern' castrato and famed all over Europe for his lyric voice, he is imma ...
» More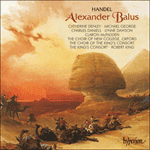 Handel: Alexander Balus
'All Handelians will want this set' (Gramophone)
'King and his musicians approach the piece with vitality and affection and, in so doing, carried me along from start to finish' (BBC Music Magazine)
» More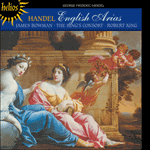 Handel: English Arias
World-renowned countertenor James Bowman sings a programme of arias from famous English oratorios including Theodora, Esther, Solomon and Judas Maccabaeus.
» More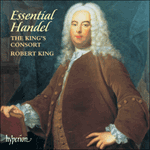 Handel: Essential Handel
'here's a good, cheap way to support a company that has immeasurably enriched the collections of legions of record buyers over a quarter of a century ...
» More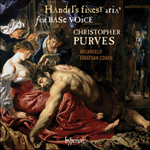 Handel: Handel's Finest Arias for Base Voice
This collection demonstrates the variety and brilliance of Handel's writing for the bass voice, with arias from Italian and English operas, English classical drama, Biblical oratorios, literary odes and a masque. Christopher Purves gives an extrao ...
» More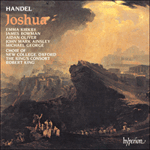 Handel: Joshua
'With first-rate casts and careful attention to Handel's original texts, King has blown the dust off some magnificent music' (BBC Record Review)
'The whole production is excellent and I cannot recommend this new disc more highly' (Organists' Review)
» More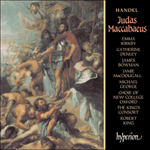 Handel: Judas Maccabaeus
'A profusion of colourful delights … persuasive evidence indeed that what may seem mediocre on the page can spring to life, given the artistry an ...
'Excellent—don't miss it.' (BBC Music Magazine)
» More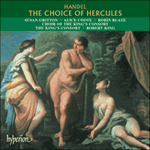 Handel: The Choice of Hercules
'The Choice of Hercules is one of Handel's best-kept secrets … Robert King and his expert team evidently relish the work's hedonistic charms' (Th ...
'Robert King is a fine Handelian, in that he uses the best players and some of the more characterful singers around … some very fine singing' (Ea ...
» More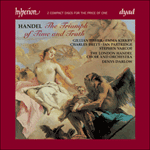 Handel: The Triumph of Time and Truth
'Much recommended' (The Daily Telegraph)
'Enchanting music, performed with warmth and insight. An important addition to the current list of Handel recordings' (The Sunday Times)
» More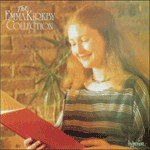 The Emma Kirkby Collection
'Recommended with enthusiasm' (Fanfare, USA)

'An attractive release, not only for the almost unfailing charm with which Kirkby imbues the music but also as a record of how her voice has blossomed over a period of some two decades' (BBC Music Mag ...
» More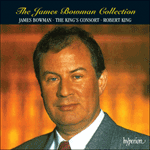 The James Bowman Collection
'The James Bowman Collection' deserves the strongest and warmest of recommendations … This is glorious music-making and deserves the widest possible hearing' (The Daily Telegraph)

'La intensa expresividad, la técnica y el color de la voz d ...
» More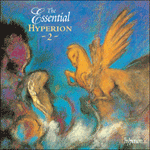 The Essential Hyperion, Vol. 2
'More than just a highlight sampler. This is a classy collection, brought together with a great deal of care and attention to musical programming seldom found in this kind of CD … A stocking-filler any music lover would appreciate' (Scotland ...
» More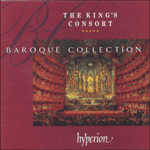 The King's Consort Baroque Collection
'Hyperion and the Consort celebrate a decade together – fifty CDs – with an anthology of delights. Consistency of performance and of engineering is a ...
'I must admit to being quite bowled over by this record. There is something especially infectious about Robert King's music-making [and] the recording ...
» More