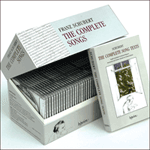 Schubert: The Complete Songs
'This would have been a massive project for even the biggest international label, but from a small independent … it is a miracle. An ideal Christ ...
'Please give me the complete Hyperion Schubert songs set – all 40 discs –and, in the next life, I promise I'll "re-gift" it to Schubert himself … ...
» More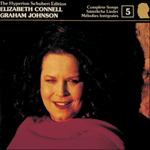 Schubert: The Hyperion Schubert Edition, Vol. 5 – Elizabeth Connell
'Once more Graham Johnson puts us in his debt by his considered juxtaposition of apposite songs and by bringing to notice pieces, not to say masterpie ...
'A must for all Schubertians' (American Record Guide)
» More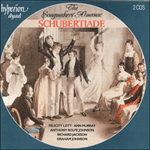 Schubert: The Songmakers' Almanac Schubertiade
'Impossible to imagine anyone not deriving enormous pleasure from this collection' (BBC Music Magazine)
'Reviewers have long since run out of adjectives to describe Graham Johnson's superb complete Schubert song series for Hyerion. Now, for the Schubert ...
» More