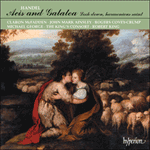 Handel: Acis and Galatea
'McFadden is a loving Galatea, Ainsley a charming Acis, and Covey-Crump a finely polished Damon. Michael George is magnificent—a nimble but ferocious ...
'An unfailingly delightful work, beautifully performed and recorded' (Gramophone)
» More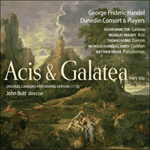 Handel: Acis and Galatea
The second Handel recording from the award-winning Dunedin Consort is a revelation. The album was a Finalist in the Baroque Vocal category in the 2009 Gramophone Awards.
» More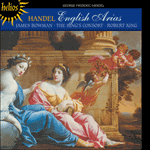 Handel: English Arias
World-renowned countertenor James Bowman sings a programme of arias from famous English oratorios including Theodora, Esther, Solomon and Judas Maccabaeus.
» More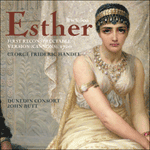 Handel: Esther
John Butt leads the award-winning team of singers in the 1720 Cannons version of Esther.
» More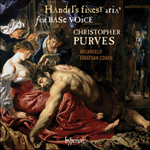 Handel: Handel's Finest Arias for Base Voice
This collection demonstrates the variety and brilliance of Handel's writing for the bass voice, with arias from Italian and English operas, English classical drama, Biblical oratorios, literary odes and a masque. Christopher Purves gives an extrao ...
» More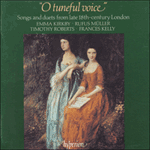 O tuneful voice
'This is a record for every library, and for lovers of song. Recommended' (Fanfare, USA)
» More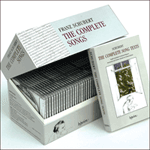 Schubert: The Complete Songs
'This would have been a massive project for even the biggest international label, but from a small independent … it is a miracle. An ideal Christ ...
'Please give me the complete Hyperion Schubert songs set – all 40 discs –and, in the next life, I promise I'll "re-gift" it to Schubert himself … ...
» More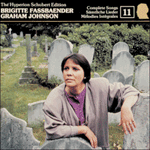 Schubert: The Hyperion Schubert Edition, Vol. 11 – Brigitte Fassbaender
'Magnificent. Collectors of this series need not hesitate, and newcomers who try this volume are in serious danger of addiction' (American Record Guide)
'19 tracks devoted to some of the greatest songs ever written' (Classic CD)
» More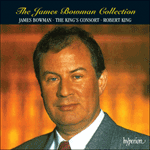 The James Bowman Collection
'The James Bowman Collection' deserves the strongest and warmest of recommendations … This is glorious music-making and deserves the widest possible hearing' (The Daily Telegraph)

'La intensa expresividad, la técnica y el color de la voz d ...
» More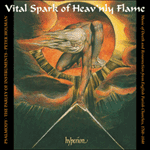 Vital Spark of Heav'nly Flame
'Once again Peter Holman's scholarship offers a fascinating glimpse of a neglected repertoire' (BBC Music Magazine)
'An infectious CD bringing to life a neglected period and its forgotten music. What fun parish music must have been for the likes of Jane Austen, Will ...
» More