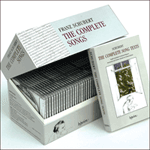 Schubert: The Complete Songs
'This would have been a massive project for even the biggest international label, but from a small independent … it is a miracle. An ideal Christ ...
'Please give me the complete Hyperion Schubert songs set – all 40 discs –and, in the next life, I promise I'll "re-gift" it to Schubert himself … ...
» More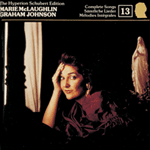 Schubert: The Hyperion Schubert Edition, Vol. 13 – Marie McLaughlin
'Word painting and nuances are stunning and the singing mischievously delicious. The personality of the singer simply leaps from the disc' (CDReview)
'Yet another splendid instalment … She sings these varied poems with rapt intensity, beauty of tone and deep insight into the predicament of Scot ...
» More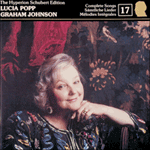 Schubert: The Hyperion Schubert Edition, Vol. 17 – Lucia Popp
'Piano-playing, notes and recording all enhance the virtues of this rewarding disc, which will surely be a thing of joy for many years to come' (Gramo ...
'A moving and fitting memorial to one of the loveliest and most beloved singers' (The Sunday Times)
» More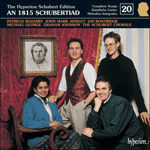 Schubert: The Hyperion Schubert Edition, Vol. 20
'Un superbe panorame des lieder de l'année 1815' (Créscendo, France)
» More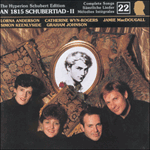 Schubert: The Hyperion Schubert Edition, Vol. 22
'Le niveau vocal et l'accompagnement de Graham Johnson sont toujours excellents' (Répertoire, France)
» More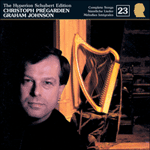 Schubert: The Hyperion Schubert Edition, Vol. 23 – Christoph Prégardien
'When the Hyperion Schubert Edition is finally completed I am certain that this wondrous offering will rank among its most precious jewels … Prég ...
'Prégardien is an artist of the first rank' (Fanfare, USA)
» More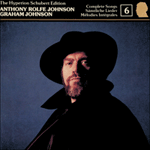 Schubert: The Hyperion Schubert Edition, Vol. 6 – Anthony Rolfe Johnson
'As exemplary as … other discs in this series, which is proving a many-splendored thing … this new offering seems packed with even more attr ...
'Rolfe Johnson's voice has never sounded more beautiful on disc' (The Penguin Guide to Compact Discs)
» More