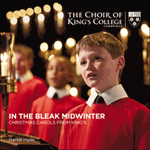 In the bleak midwinter
This album reflects a Christmas that was unlike any other in recent history. During preparations for the 2020 Festival of Nine Lessons and Carols—with the viability of a live broadcast precarious—a decision was taken that it would be useful to do ...
» More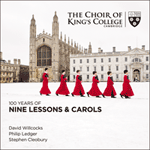 100 Years of Nine Lessons & Carols
This album features new recordings by Stephen Cleobury and the Choir of King's College, Cambridge, and older recordings taken from the live BBC broadcasts of A Festival of Nine Lessons and Carols. These historical recordings, most of which come fr ...
» More
A Festival of Nine Lessons & Carols - The Centenary Service
A moment of pure magic as the light fails on a midwinter's day and the still, small voice of a solo treble is heard … this is a cherishable document of one of this country's timeless musical traditions on its centenary.
» More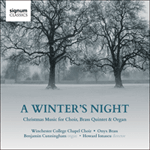 A winter's night
Bringing together a number of works for the specific forces of choir, brass quintet, organ and percussion (some arranged specially), this new album includes the first complete recording of Cecilia McDowall's 'Christmas cantata' in its original sco ...
» More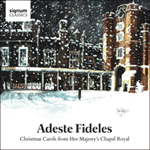 Adeste fideles
Huw Williams leads the choir of Her Majesty's Chapel Royal in a festive recording of Christmas carols old and new from St James's Palace, London.
» More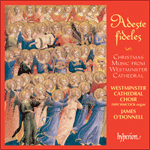 Adeste fideles
'An extremely well-sung traditional carol collection. The concert makes a great appeal by the quality of the singing and the beautiful digital recordi ...
'A model of its kind' (The Times)
» More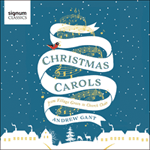 Christmas carols from Village Green to Church Choir
A new album bringing classic carols to life under the expert direction of conductor and author Andrew Gant, marking the release later this year of his new book 'Christmas Carols, from Village Green to Church Choir'. Christmas Carols brims with ane ...
» More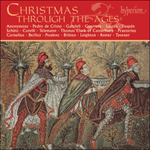 Christmas through the ages
'Other than to assure you that it works for me, need I say more?' (Fanfare, USA)
'If Christmas music is on your agenda–for yourself or for your best friends or most favored family members, this disc['s] original sources should make ...
» More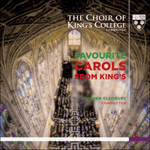 Favourite Carols from King's
Favourite Carols from King's is a collection of the most popular carols featured in the Festival of Nine Lessons and Carols over the years, and a tribute to the King's Christmas tradition.
» More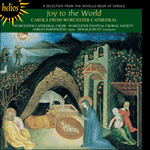 Joy to the World
'Altogether a very enjoyable disc' (Organists' Review)
'As beautiful as anything you will hear this festive season' (Yorkshire Post)
» More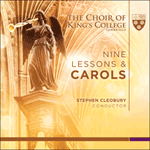 Nine Lessons & Carols
An album recreating the magic of the famous Christmas Eve service, from a lone treble singing 'Once in royal David's city' to a rousing chorus of 'Hark! the herald angels sing' …
» More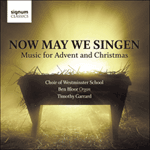 Now may we singen
Recorded in the glorious acoustic of Keble College Chapel in Oxford, this imaginative programme includes several new commissions as well as a healthy dose of traditional Christmas fare.
» More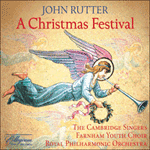 Rutter: A Christmas Festival
John Rutter directs the Cambridge Singers, The Royal Philharmonic Orchestra, and the award-winning Farnham Youth Choir alongside guest soloists Melanie Marshall, Clara Sanabras and Elin Manahan Thomas, for an unforgettable festival of Christmas mu ...
» More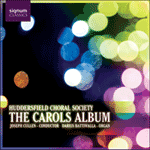 The Carols Album
Following their highly successful releases on Signum (the Hymns Album and Handel's Messiah conducted by Sir Charles Mackerras) the Huddersfield Choral Society is back in force with a magnificent collection of Christmas carols.
» More