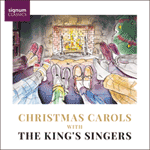 Christmas Carols with The King's Singers
Twenty-five tracks covering everything from contemporary choral gems and folk songs through to well-loved carols, all liberally coated in that special King's Singers magic.
» More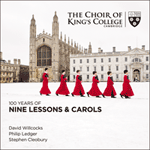 100 Years of Nine Lessons & Carols
This album features new recordings by Stephen Cleobury and the Choir of King's College, Cambridge, and older recordings taken from the live BBC broadcasts of A Festival of Nine Lessons and Carols. These historical recordings, most of which come fr ...
» More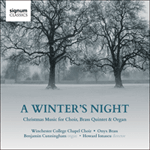 A winter's night
Bringing together a number of works for the specific forces of choir, brass quintet, organ and percussion (some arranged specially), this new album includes the first complete recording of Cecilia McDowall's 'Christmas cantata' in its original sco ...
» More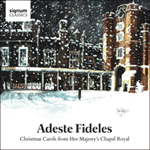 Adeste fideles
Huw Williams leads the choir of Her Majesty's Chapel Royal in a festive recording of Christmas carols old and new from St James's Palace, London.
» More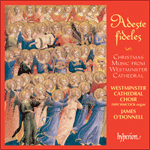 Adeste fideles
'An extremely well-sung traditional carol collection. The concert makes a great appeal by the quality of the singing and the beautiful digital recordi ...
'A model of its kind' (The Times)
» More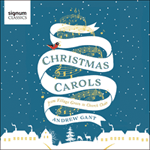 Christmas carols from Village Green to Church Choir
A new album bringing classic carols to life under the expert direction of conductor and author Andrew Gant, marking the release later this year of his new book 'Christmas Carols, from Village Green to Church Choir'. Christmas Carols brims with ane ...
» More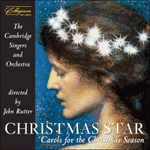 Christmas Star
'I can't imagine any Christmas recording bringing more happiness' (Gramophone)
'New life is breathed into the old favourites, and I guarantee that whatever your musical tastes, you will be bowled over by the quality of the music. ...
» More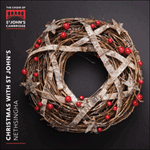 Christmas with St John's
'Christmas with St John's' presents a typically adventurous programme from this most illustrious of choirs, as new commissions by Judith Bingham and Michael Finnissy join established favourites by the likes of Bob Chilcott and John Rutter.
» More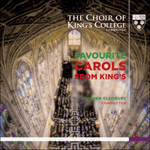 Favourite Carols from King's
Favourite Carols from King's is a collection of the most popular carols featured in the Festival of Nine Lessons and Carols over the years, and a tribute to the King's Christmas tradition.
» More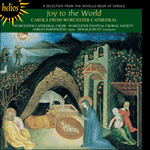 Joy to the World
'Altogether a very enjoyable disc' (Organists' Review)
'As beautiful as anything you will hear this festive season' (Yorkshire Post)
» More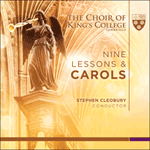 Nine Lessons & Carols
An album recreating the magic of the famous Christmas Eve service, from a lone treble singing 'Once in royal David's city' to a rousing chorus of 'Hark! the herald angels sing' …
» More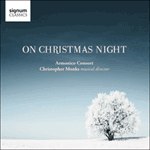 On Christmas night
A Ceremony of Carols, Benjamin Britten's timeless work is interpreted by Armonico Consort, under the artistic direction of Christopher Monk for an aesthetically inspiring Christmas Night.
» More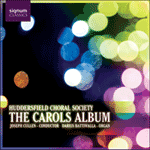 The Carols Album
Following their highly successful releases on Signum (the Hymns Album and Handel's Messiah conducted by Sir Charles Mackerras) the Huddersfield Choral Society is back in force with a magnificent collection of Christmas carols.
» More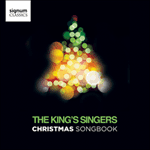 The King's Singers Christmas Songbook
The King's Singers—and their crack arrangers Robert 'Berty' Rice, Keith 'Keith' Roberts, and Alexander 'Arnd' L'Estrange—turn up the sparkle for their latest festive offering …
» More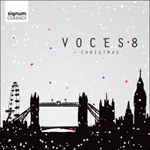 Voces 8 Christmas

BBC Music Magazine
'Another winner from Signum is Voces 8's Christmas. As the name implies, these are eight young singers: two sopranos, two counter-tenors, two tenors, ...
» More