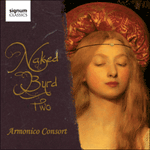 Naked Byrd, Vol. 2
Tavener, Purcell, Barber and Byrd, were 3 composers who wore their hearts on their sleeves, and whose art saw their emotions laid bare, in an atmospheric concert with the Armonico Consort, where magical musical moments are intertwined with sublime ...
» More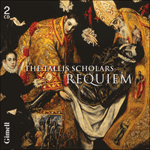 Requiem
"From the split second that the opening Requiem aeternam chant is heard, every listener is inevitably transported. It is a classic instance of the power of music to communicate without reserve." (Peter Phillips)
A specially priced selectio ...» More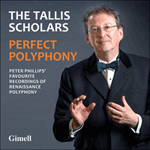 Perfect Polyphony
"When I conducted my first concert with The Tallis Scholars in 1973 I could not have imagined that we would go on to perform concerts all around the world, or that millions of people would regularly listen to our recordings. We have had the happy ...
» More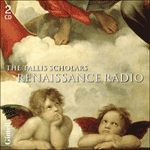 Renaissance Radio
Sacred Music from the Renaissance Era for Celestial and Secular Radio. When Peter Phillips founded The Tallis Scholars in 1973 sacred vocal music from the Renaissance Era was seldom heard on radio. Now it is firmly established as one of the great ...
» More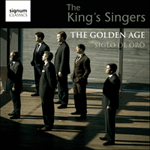 The Golden Age
The first release in The King's Singers 40th anniversary year celebrates music by Portuguese, Spanish and Mexican composers from the period known as the Siglo de Oro, The Golden Age.
» More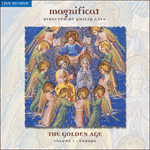 The Golden Age, Vol. 1 - Europe
Magnificat's debut album on Linn Records, exploring the music of Palestrina, Josquin and others.
» More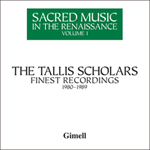 Sacred Music in the Renaissance, Vol. 1
The first of three volumes featuring The Tallis Scholars' finest recordings, one for each decade, and each offering over five hours of the award-winning performances that helped establish Renaissance Polyphony as one of the great repertoires of we ...
» More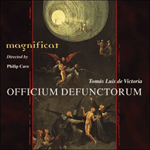 Victoria: Requiem
Magnificat blend beautifully in this hypnotic recording of Victoria's 'Mass for the Dead'.
» More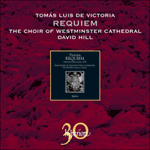 Victoria: Requiem
'Glorious. A rich, luminous acoustic halo seems to surround the music as it soars ever upward. Under David Hill's expert direction this choir has achi ...
'This goes to the head of the list of some fine versions of this Requiem' (Fanfare, USA)
» More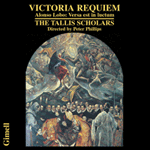 Victoria: Requiem
Victoria's six-voice Requiem is combined with his four-part Taedet animam meam and his six-part motet Versa est in luctum. This album also includes The Tallis Scholars' first recording of Alonso Lobo's Versa est in luctum.
» More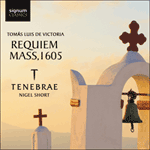 Victoria: Requiem
Tomás Luis de Victoria's requiem mass for six voices, written in 1603 and published in 1605, is a masterpiece. For many, it represents what Renaissance polyphony is, what it sounds and feels like, and how expressive it can be. The album also featu ...
» More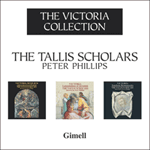 Victoria: The Victoria Collection
Released to celebrate the 400th Anniversary of Tomás Luis de Victoria (1548-1611), this specially-priced set contains The Tallis Scholars' original releases of Victoria's three most important works, the Requiem, the Lamentations and the Tenebrae R ...
» More